According to CBRE's latest U.S. Data Center Trends Report, driven by demand from large cloud and enterprise users, U.S. data center leasing is on pace to exceed 2018's record-setting year.
The seven primary U.S. data center markets saw 171 megawatts (MW) of net absorption in H1 2019, nearly 57 percent of 2018's full-year record. That absorption nearly eclipsed the 200 MW of capacity added in H1. Northern Virginia, the largest data center market in the world, accounted for 74 percent of net absorption in the primary markets.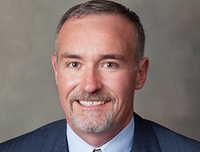 "Enterprise users have adopted hybrid colocation strategies as they seek more business, real estate and IT agility," said Pat Lynch, senior managing director, Data Center Solutions, CBRE. "This has led them to seek facilities that offer more than just competitive rental rates, including multi-cloud access and dense connectivity. We expect strong demand for space in facilities with interconnectivity and flexibility to continue, and for providers to adapt their construction plans and deal structures to keep pace with this need."
Top U.S. Data Center Markets
Northern Virginia remained the most active data center market, with net absorption of 126.4 MW in H1 2019.
Strong demand has resulted in more than 411 MW of capacity under development nationwide, in addition to the nearly 200 MW delivered in H1 2019. Northern Virginia accounts for 60 percent (248.7 MW) of the current construction activity in the primary markets, largely due to large requirements from cloud users.
Other markets with significant construction activity include Phoenix, with 66.6 MW under construction as of H1 2019; Dallas-Fort Worth (34.6 MW); Silicon Valley (30.8 MW) and Atlanta (14.5 MW).
Top 10 Most-Active U.S. Markets in 2019

"The additional capacity under construction in the major data center markets will continue to lower pricing and keep these markets competitive with secondary markets, where space is priced at a slight premium due to lower supply growth," said Mr. Lynch.