---
According to CBRE Group, the Panama Canal's expansion, the first major renovation the canal has undergone since its opening in 1914, is a milestone that will have a major impact on the global trade industry, and specifically, the way cargo is handled and transported throughout North America.
Scheduled to open in April 2016, the larger canal will be able to accommodate a new line of Post-Panamax vessels -- supertankers, container and passenger ships too large to pass through the canal, pre-expansion. The $5.25 billion expansion project has already created a new set of locks that will accommodate these larger vessels, providing shippers easier access to North America.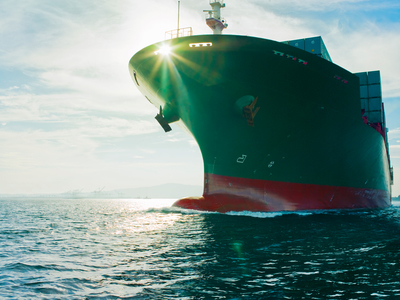 "Now you can have these massive ships go directly to the East Coast, and that is going to drastically change the way merchandise is distributed," says Carla Lopez, head of research in Latin America for CBRE.
Ports on the East Coast are spending billions to deepen their harbors, increase their bridge heights and transform their infrastructure to accommodate larger vessels that bring with them more cargo and potentially more business. But how immediately this influx of new business -- in the form of cargo shipped from Asia directly to the East Coast -- will land in the reconfigured ports has yet to be determined.
The American Association of Port Authorities (AAPA) estimates that ports and their private sector partners are investing over $9 billion a year to modernize and expand port facilities.
These port renovations fall into three main categories: land-side connections (the roads and rail lines that lead into the ports); water-side connections (especially those that need to be deepened and widened to accommodate greater volumes in these Post-Panamax vessels); and the port facility infrastructure itself (often referred to as "inside the gate").
The association estimates there are 125 port-related infrastructure projects underway or planned, cumulatively valued at $29 billion. Except for on-dock rail, these projects are mostly improvements outside of port facilities, including intermodal connectors, gateway and corridors and marine highways.
The Port Authority of New York and New Jersey has dedicated $1.3 billion for the Bayonne Bridge Navigational Clearance Project, which will raise the bridge to 215 feet from 151 feet for the passage of these larger ships. It has also spent over $2.7 billion for other improvements to its water-side and land-side connections, along with its port facility infrastructure.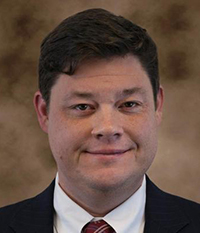 David Egan
"New York is always going to be huge, and it is best positioned in the short term," says David Egan, CBRE's head of industrial research in the Americas. "If you take the major ports from Miami, Fort Lauderdale, Charleston and Baltimore, they've all made a committed investment to receive these Post-Panamax ships."
Ports in Savannah, Georgia, and Jacksonville, Florida, are currently undergoing costly dredging projects to deepen their harbors for these larger ships (Georgia has set aside $266 million for the Savannah Harbor).
"I still think there are some limitations, like the Port of Savannah, which only has a certain depth that can be achieved there," adds Egan.
Perceived limitations aside, the Port of Savannah has seen a bump in total TEU volume from March 2014 to March 2015, according to CBRE Research. This volume helped the Port of Savannah surpass the Northwest Seaport Alliance, a newly formed alliance between the ports of Seattle and Tacoma, as the fourth-largest port in total TEU volume.
More cargo also means a growing demand for speedy distribution services, and that can also lead to substantial real estate benefits for East Coast ports. For instance, the increased cargo traffic at the Port of Virginia helped fill warehouse space in Hampton Roads with imported goods. As of 2014, about 91 percent of the 108 million square feet of leasable industrial space there was leased, and the total amount of vacant square feet of warehouse space in the area dropped to 1.9 million from 3.6 million in 2012.
Scott Marshall
There is also the question of how those along the supply chain--from existing shippers to retailers--are going to change their methodology based on these new access points for larger ships.
"If you're looking at an Asia-to-North America shipping lane and you're an existing retailer, how quickly can you turn on a dime and change your supply chain in order to take into consideration this new opportunity?" asks Scott Marshall, executive managing director, industrial services in the Americas for CBRE. "By changing that, what happens to your turn time?"
Sign Up Free | The WPJ Weekly Newsletter
Relevant real estate news.
Actionable market intelligence.
Right to your inbox every week.
---
Real Estate Listings Showcase