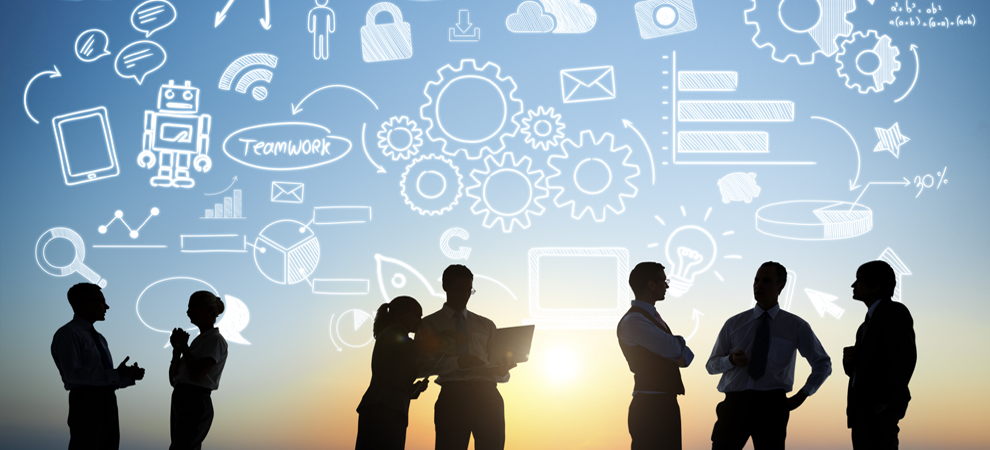 Silicon Valley Office Market Enjoyed Solid Growth in 2019
According to a new regional Silicon Valley office and R&D market report by Cushman & Wakefield, there was contrasting statistics among the two sectors in 2019.

On the one hand, Silicon Valley's office market closed 2019 with a powerful 2.2 million square feet (msf) of occupancy growth in the fourth quarter driven by occupancies in new Class A construction projects, whereas R&D categorized space fell deep into the red with 1.2 msf of occupancy loss in the final quarter. It should be noted there is some crossover between Silicon Valley's office and R&D sectors due to similar user composition, and so combining them will have equated to a still positive 1 msf of combined growth.

Julie Leiker, Cushman & Wakefield's Research Director for Silicon Valley, said, "The office market proved to be robust in 2019, generating more than 2.5 msf of total annual occupancy gain, nearly all occurring in the fourth quarter. The primary reason stemmed from significant occupied construction completions late in the year, including Moffett Towers II in Sunnyvale leased to Facebook and Amazon, Menlo Gateway in Sunnyvale leased to Facebook, and Santana Row in West San Jose leased to Splunk."

Leiker added, "On the other hand, the R&D market managed to just finish in the black with a mere 47,000 sf of net growth for the year. Gross leasing activity in the R&D sector also dropped in the fourth quarter coming in at 2.4 msf, resulting in a record low of just 11.4 msf for all of 2019. This follows the strong performances of 16.1 and 17.7 msf in 2018 and 2017, respectively, and a 10-year average gross absorption level of 15.1 msf."

The report revealed both office and R&D vacancy rates still both remain very healthy in single digits in the 9.0% range. Silicon Valley's office vacancy rate fell to 9.2% during the fourth quarter, falling 60 basis points (bps) from 9.8% in the third quarter. After dropping below 9.0% in the third quarter for the first time in three years, Silicon Valley's R&D vacancy rate receded back to 9.6% in the fourth quarter.

The average asking rent increased in the fourth quarter to $4.93 per square foot on a monthly full service basis (psf) from $4.81 psf in the third quarter. Despite some softening, the average asking rent for R&D space in Silicon Valley also increased slightly from $2.60 per square foot (psf) in the third quarter to $2.69 psf on a monthly triple net basis, and reflecting a 12.1% increase from $2.40 psf one year ago.

For myriad reasons, including regional accessibility and transportation services, Downtown San Jose continues as a key focal point for Silicon Valley as a result of intensified demand for space in the central business district. Notably, in the office sector, with interest and activity on the rise, the Downtown San Jose submarket has seen the most significant rent rate change recently with a 10% year-over-year increase closing the fourth quarter of 2019, with an average asking rent of $4.47 psf. Meanwhile, for the first time in over 10 years, spec construction has begun in Downtown San Jose with an 840,000-sf building breaking ground.

New construction also remains an important driver of activity throughout the region, as evidenced by the office sector's elevated fourth quarter growth. New office product under construction in Silicon Valley totals approximately 4.8 msf, composed of 3.8 msf of speculative product and 1.0 msf of build-to-suits. Importantly, roughly 1.4 msf of the spec space is preleased leaving 2.4 msf that could enter market vacancy if not leased prior to completion. In the R&D sector, new construction also looks to be a market driver. New R&D product under construction consists of 3.7 msf, breaking down to 2.4 msf of build-to-suits and 1.3 msf of speculative product. However, over 40% of the R&D spec space is preleased, leaving just 700,000 sf that could enter vacancy once complete if unleased.

Gregory Davies, Senior Director with Cushman & Wakefield's San Jose/Silicon Valley office, concluded, "We still have a strong pool of active tenants looking to expand their operations in Silicon Valley. And the strong finish in 2019--particularly in the office sector--combined with several large block transactions in the pipeline, fuel our positive expectations for 2020. We are currently tracking between 8 to 9 msf of active office/R&D tenant requirements and believe much of this demand will translate into positive absorption during the next few quarters."