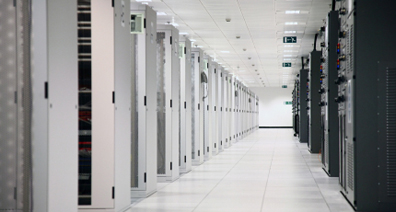 Sand Hill Road Tops List Most Expensive Office Address in North America
Based on a recent study of 40 office markets across North America by global real estate firm Jones Lang LaSalle, the most expensive streets for office space was Sand Hill Road in Menlo Park, California with average rents reaching almost $114 per square foot (psf), while iconic streets such as Fifth Avenue in New York runs at $97 psf and Pennsylvania Avenue in Washington, DC fetches above $80 psf.
"Rents for office space in these streets were almost 90 percent higher than the average rents in the same metropolitan area," said John Sikaitis, Senior Vice President of Research at Jones Lang LaSalle. "Location is everything in real estate and this study proves it. Despite economic conditions, demand for these prime and often prestigious addresses continues to be high."
The Top Five Most Expensive Streets for Office Space:1. Sand Hill Road, Menlo Park, Calif., $114.00 per square foot
The epicenter of the technology universe, Sand Hill Road houses many of the venture capitalists that provide start-ups with funding to grow and spread the tech expansion.
2. Fifth Avenue, Midtown Manhattan, NYC, $97.00 per square foot
Consistently ranked among the most expensive shopping streets in the world, Fifth Avenue is also home to numerous hedge funds looking for top quality space in Midtown and willing to pay more for those coveted office locations with their unparalleled amenities.
3. Greenwich Avenue, Greenwich, Conn., $90.00 per square foot
Greenwich Avenue is the main thoroughfare of Downtown Greenwich with a rich history of commercial and civic development that has been preserved through older buildings. Financial firms and hedge funds also dominate this swath of Fairfield County, CT, one of the wealthiest counties in the country.
4. University Avenue, Silicon Valley, Calif., $83.00 per square foot
With immediate access to Stanford University and abundant retail amenities, University Avenue has been a popular location for start-up companies and professional services firms, the most notable being Facebook, Inc.
5. Pennsylvania Avenue, Washington, DC $80.00 per square foot
Known as "America's Main Street," Pennsylvania Avenue is home to dozens of law firms and government affairs lobbying outfits that crave proximity to Washington's two main points of power, the White House to the west and the Capitol to the east.
"It's not surprising to see such high rents on these streets," said Sikaitis. "In recent months we have started to see demand pick up and spread into other parts of the office market. In most of the top five markets, we have seen rent growth surpass 20 percent per year due to heightened levels of demand and limited supply options."
Across the 40 markets analyzed in the study, rents on the most expensive streets exceed the market average by 49.8 percent.
North America's Most Expensive Streets for Office Space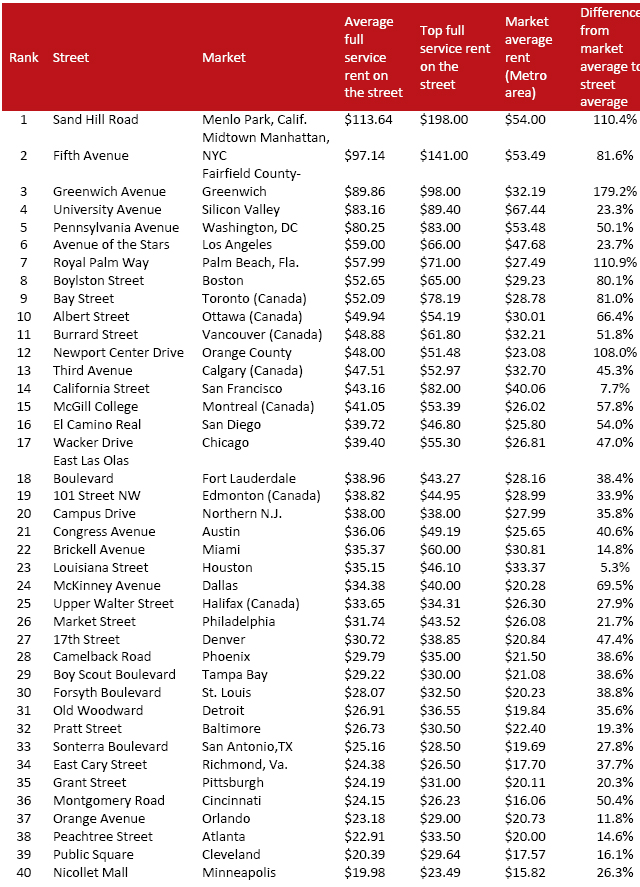 ---