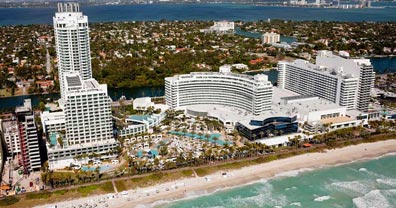 U.S. Hotel Market Posts Positive Gain in Mid May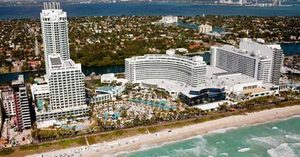 According to STR, the U.S. hotel industry reported increases in all three key performance metrics during the week ending May 21, 2011.
In year-over-year comparisons, occupancy rose 6.2 percent to 65.4 percent, average daily rate increased 5.1 percent to US$103.23, and revenue per available room finished the week up 11.6 percent to US$67.52.
"The U.S. hotel industry reported its strongest weekly performance since early April," said Steve Hood, senior VP at STR. "We are hoping this momentum will continue through Memorial Day weekend and into the summer travel season."
Among the Top 25 Markets, four achieved double-digit occupancy increases: Denver, Colorado (+20.4 percent to 81.2 percent); Detroit, Michigan (+20.2 percent to 66.1 percent); Tampa-St. Petersburg, Florida (+18.8 percent to 62.9 percent); and Philadelphia, Pennsylvania-New Jersey (+10.0 percent to 81.9 percent). Nashville, Tennessee (-7.7 percent to 67.7 percent), and New Orleans, Louisiana (-6.0 percent to 69.4 percent) reported the largest occupancy decreases.
San Francisco/San Mateo, California, jumped 21.2 percent in ADR to US$163.11, reporting the largest increase in that metric, followed by Oahu Island, Hawaii (+15.1 percent to US$169.98), and Denver (+14.2 percent to US$108.03). New Orleans fell 2.7 percent in ADR to US$130.02, posting the largest decrease in that metric.
Three markets experienced RevPAR increases of more than 25 percent: Denver (+37.6 percent to US$87.68); San Francisco/San Mateo (+31.8 percent to US$150.11); and Tampa-St. Petersburg (+28.2 percent to US$61.03). New Orleans reported the only RevPAR decrease, falling 8.5 percent to US$90.24.
---