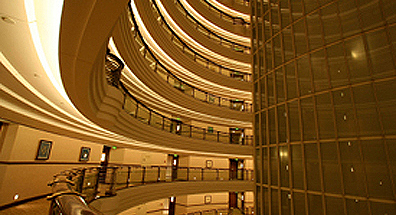 U.S. Hotel Sector Posts Performance Gains in Early October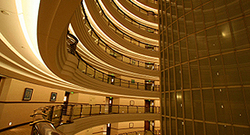 According to STR, the U.S. hotel industry experienced increases in all three key performance metrics in the week ending October 8, 2011.
In year-over-year comparisons for the week, occupancy rose 1.5 percent to 64.4 percent, average daily rate increased 2.8 percent to US$104.48, and revenue per available room finished the week up 4.3 percent to US$67.32.
Among the Top 25 Markets, Norfolk-Virginia Beach, Virginia, reported the largest occupancy increase, rising 8.8 percent to 56.8 percent, followed by Dallas, Texas (+8.5 percent to 67.6 percent), and Anaheim-Santa Ana, California (+8.4 percent to 74.5 percent). Three markets posted occupancy decreases of more than 5 percent: New Orleans, Louisiana (-8.3 percent to 69.3 percent); Atlanta, Georgia (-6.1 percent to 60.3 percent); and Orlando, Florida (-5.2 percent to 57.8 percent).
San Francisco/San Mateo, California jumped 40.6 percent in ADR to US$225.10, reporting the largest increase in that metric, followed by Miami-Hialeah, Florida, with a 10.8-percent increase to US$143.93. Atlanta experienced the largest ADR decrease, falling 9.2 percent to US$86.08, followed by Orlando with an 8.5-percent decrease to US$85.15.
San Francisco/San Mateo achieved the largest RevPAR increase, rising 41.8 percent to US$205.46. Two other top markets ended the week with RevPAR increases of more than 15 percent: Dallas (+19 percent to US$65.10) and Miami-Hialeah (+17.9 percent to US$108.62). Three markets reported double-digit RevPAR decreases: Atlanta (-14.7 percent to US$51.88); Orlando (-13.3 percent to US$49.23); and Washington, D.C. (-10.8 percent to US$114.78).
---