U.S. Hotel Sector Performs Well in 2Q, Says STR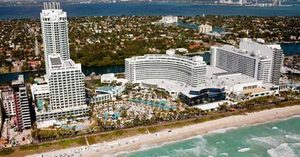 According to STR, the U.S. hotel industry reported increases in all three key performance metrics for second-quarter 2010 in year-over-year measurements.
The industry's occupancy increased 4.5 percent to 63.4 percent, average daily rate rose 3.5 percent to US$101.44, and revenue per available room was up 8.1 percent to US$64.28.
"The second quarter was solid, reflecting continued improvement in the industry's recovery cycle," said Bobby Bowers, senior VP at STR. "RevPAR increased more than 8 percent, which was slightly lower than Q1 but on a much more difficult prior-year comparison. ADR growth continued at a frustratingly sluggish pace, and occupancy increased for the sixth consecutive quarter. In the second half of the year, we expect increased ADR contribution to RevPAR gains as occupancy growth settles to more sustainable levels and improved operator confidence translates into more aggressive pricing."
Among the Top 25 Markets, Detroit, Michigan (+10.1 percent to 61.1 percent), and Houston, Texas (+10.1 percent to 63.0 percent), reported the largest occupancy increases for the quarter. New York, New York, reported the largest occupancy decrease, falling 1.1 percent to 85.0 percent, followed by Washington, D.C., with a 0.9-percent decrease to 76.4 percent.
None of the top markets reported decreases in either ADR or RevPAR for the quarter.
Two markets reported double-digit ADR increases: San Francisco/San Mateo, California (+13.6 percent to US$148.30), and Oahu Island, Hawaii (+11.3 percent to US$160.64).
Miami-Hialeah, Florida, achieved the largest RevPAR increase, rising 20.1 percent to US$110.12, followed by San Francisco/San Mateo (+19.6 percent to US$120.40); Houston (+14.7 percent to US$60.06); and Oahu Island (+14.7 percent to US$122.40).
---