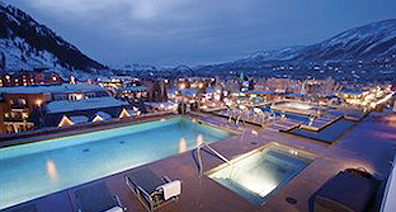 Bidding War Underway for Aspen Development Site
The developers of The Residences at The Little Nell, a fractional ownership private residence club in Aspen, has submitted a bid to buy the Base Village project in nearby Snowmass Village.
As well as Centurion Partners, the Crown family of Chicago, the owners of Aspen Skiing Co, have also submitted an undisclosed bid for the site. The Crowns originally the 20-acre Base Village site in 2003 for $11 million but sold it on in March 2007 for $169 million to Related Cos. of New York and California developer Pat Smith.
The unfinished project is located at the bottom of Skico's largest mountain, Snowmass Ski Area. It ran into financial trouble in April 2009 when Related Cos. defaulted on a $520 million acquisition and construction loan from Hypo Real Estate Credit Corp.
According to The Aspen Times, three other companies are also thought to have submitted bids: East West Partners of Vail, Real Capital Solutions of Louisville, Colorado, and Related Cos.
---