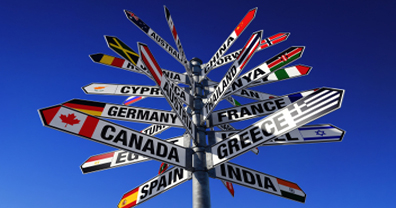 U.S. Travel Association Applauds New Canadian Border Processing Deal
The U.S. Travel Association is commended the new agreement that will speed the border process for Canadian travelers visiting the United States while enhancing security.
President Barack Obama and Canadian Prime Minister Stephen Harper announced highlights of joint action plan at a White House ceremony on December 7.
"Yesterday's announcement strikes an important balance between enhanced security and the economic benefits of travel and trade," said Roger Dow, president and CEO of the U.S. Travel Association. "A more efficient travel process between our countries will encourage Canadian travelers to visit the U.S., and we commend President Obama and Prime Minister Harper for reaching this agreement."
More than 65 million business and leisure travelers - 178,000 every day - made trips between the U.S. and Canada last year. Additionally, Canadian visitors spend nearly $16 billion a year in the United States, and Americans spend more than $7 billion in Canada. However, both countries have seen declines in cross-border travel compared with levels reached in the early 1990s.
The U.S. Travel Association has recommended the following actions to further benefit the U.S. travel industry:
NEXUS members eligible for TSA PreCheck
Canadian NEXUS members will be able to enroll in the Transportation Security Administration's (TSA) risk-based screening program, PreCheck. Also, Canada and the United States will mutually recognize passenger checkpoint screening measures for trusted air traveler program members. Additionally, other categories of travelers who could be eligible to participate in the program will be considered.
Grow trusted traveler program membership
The U.S. and Canada will implement a joint marketing campaign to promote trusted traveler programs, conduct an "enrollment blitz" and implement an expedited renewal process.
Expand the passenger pre-clearance model to land, rail and marine modes
A pre-clearance agreement will be created for land, rail and marine modes of transportation to provide the legal framework and reciprocal authorities necessary for U.S. Customs and Border Protection (CBP) and Canada Border Services Agency (CBSA) to conduct security, facilitation, and inspection processes in the other country.
Improve border wait times
CBP and CBSA will develop a plan to identify reasonable and achievable border wait time service levels at major crossings. Real-time border wait time information will be made available to border and transportation agencies and available on the websites of CBP, U.S. Department of Transportation, Transport Canada, and CBSA and through other electronic media such as Twitter and the Government of Canada's Wireless Portal. Real time information will be available to the public on websites, roadside signs, and other traveler information systems by the end of 2013.
Binational Committees to Improve Travel Facilitation at Airports
Additional committees will be established at the eight international airports in Canada that provide U.S. preclearance. Both the existing and new Binational Port Operations Committees will play an important role in improving how to manage travel and trade flows and expedite the processing of travelers and goods.
---