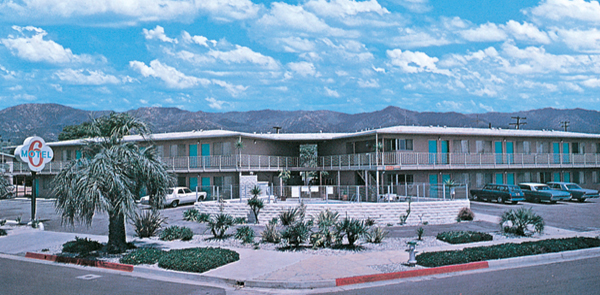 Blackstone Completes $1.9 Billion Motel 6 Acquisition
Paris-based Accor, one of the world's leading hotel operators, recently completed the sale of its Motel 6/ Studio 6 hotels in North America to an affiliate of Blackstone Real Estate Partners VII.
Blackstone acquired the iconic low-budget brand for $1.9 billion dollars, allowing Accor to reduce its adjusted net debt by approximately $1.1 billion or 780 million Euros, according to Accor.
Interestingly, 50 years after American homebuilders Paul Greene and William Becker were inspired to create a "no-frills" hotel chain following a month-long, cross-country road trip, the Motel 6 brand is back under American control courtesy of publicly traded private equity juggernaut, Blackstone Group.
Meanwhile, Blackstone (NYSE:BX) announced Oct. 10 that its latest global real estate fund used for the Motel 6 acquisition, Blackstone Real Estate Partners VII (BREP VII), closed at $13.3 billion. This massive war chest, which Blackstone called the largest opportunistic real estate fund ever, was open for the past 13 months and raised capital from more than 250 global investors.
Blackstone Group said its largest category of investor in the fund were U.S. public pension plans that fund retirements of state and local employees. According to Blackstone, approximately 35 percent of the fund's capital has already been committed or invested in a wide variety of asset classes and geographies.
"We are extremely appreciative to our investors for their strong support of BREP VII," said Jonathan D. Gray, the global head of Blackstone's real estate business. "We believe the current environment provides a highly attractive opportunity to generate favorable returns for them. In addition, we think that the experience and global reach of our team uniquely positions us to capitalize on this opportunity."
Blackstone's real estate unit now manages more than $50 billion in equity as of the end of the third quarter, according to Blackstone. Leading Blackstone's impressive global real estate holdings is Jonathan Gray, 42.
In 2007, Gray started Blackstone's real estate buying binge with the $26 billion buyout of Hilton Worldwide. Gray's group, which already produces more profits for Blackstone than any other unit of the private equity firm, then purchased Equity Office Properties Trust for $39 billion and picked up 2,000 foreclosed homes it plans to rent and eventually sell.
With $190 billion under management, Blackstone oversees more assets than any other private equity firm, according to a Forbes magazine report, and Gray has emerged as a star under Blackstone CEO Stephen Schwarzman and president Tony James. Gray was recently appointed to Blackstone's board and is being frequently talked about as a potential successor to billionaire Schwarzman
Back in April, Motel 6 CEO Jim Amorosia celebrated the company's 500th franchise-owned location and said: "Serving the budget-conscious traveler has always been - and will continue to be - our mission. The future of Motel 6 will be one of growth and sustainability for our brands, our partners and our people; we're focused on expanding, primarily through franchising."
The first Motel 6 was built on the sandy shores of Santa Barbara's Cabrillo Beach. Sleepy travelers found free coffee, a pet-friendly environment, two bars of soap and no-iron sheets, all for just $6 a night - thus the name.
Fifty years later, with the highest occupancy of any hotel chain, today's locations offer those same amenities and a few more modern-day necessities, including an extended cable channel lineup, free local calls, no long distance access charges, and at most locations, Wi-Fi web access and swimming pools.
Following the divestment, Accor is left with 17 Sofitel and Novotel hotels in North America, 9 of which are in the United States and 8 in Canada.