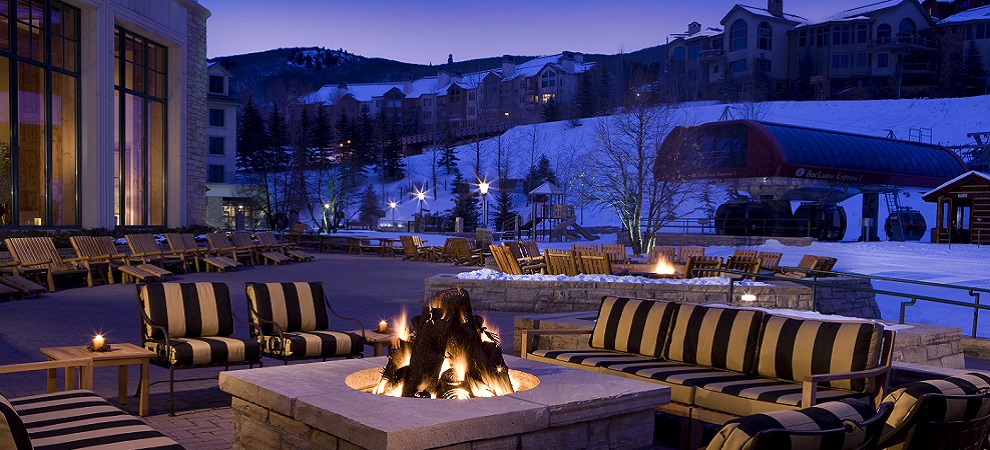 My Top 10 Hotels in America
I love interesting hotels. It doesn't matter where they are, or if they're famous or unknown. If they're interesting - if they have some element that makes them unique - I love it. Here are my Top 10 hotels in America. What do you think of my choices?
No. 10 - BEVERLY HILLS HOTEL, LOS ANGELES, CALIFORNIA -
This is the celebrity's home away from home...and it has been for the past century. Here, the pampered celebrity - and the discriminating guest - can feel tucked away in an oasis of luxury, an oasis of luxury not crawling with reporters or gawkers or paparazzi. In fact, the ambience is so quiet and so luxurious that here, in America's second-largest city, you can even hide away in a cozy bungalow if you like. (Elizabeth Taylor honeymooned in them with six of her eight husbands!) And just outside the gilded green grounds of the hotel lie the shops of Beverly Hills and Rodeo Drive.
No. 9 - INTERCONTINENTAL MARK HOPKINS, SAN FRANCISCO, CALIFORNIA -
"The Mark" is in the middle of one of America's (longtime) coolest cities, and one of its most impressive downtowns. It's been a San Francisco tradition since 1926, with its Victorian touches and its air of cosmopolitan elegance. Named after a late-19th-Century entrepreneur - and built on the site of his house on Nob Hill - the hotel's glamorous Peacock Court played host to some of the last century's most noted entertainers, among them Benny Goodman, Tommy Dorsey, Xavier Cugat, Betty Grable, Dorothy Lamour, Rudy Vallee, assorted American presidents, and international royalty. But what I like best about the hotel is dinner at The Top of the Mark, where the wonderful food comes with incredible views of the vibrant, lit-up city outside.
No. 8 - THE GRAND HOTEL, MACKINAC ISLAND, MICHIGAN -
How many hotels are on a secluded island - in one of the Great Lakes - where cars aren't allowed? (Bikes and horse-drawn carriages are the preferred modes of transportation.) How many places have the charm and the ambience of a great 19th-Century estate? The Grand Hotel, sitting in Lake Huron, is 128 years old. It's a vision in white amidst the greenery surrounding it and the waters of Huron, on an island with only 600 full-time residents. It boasts the world's longest porch - 660 feet. And when I sit on that porch in one of those timeless rockers sat in by generations before me...there's nowhere on Earth I'd rather be.
No. 7 - THE HANGAR HOTEL, FREDERICKSBURG, TEXAS -
To my mind, this may be the coolest hotel in America. It's actually in the skeleton of an old airplane hangar - in an active airfield - in a small Hill Country town. And when you walk in the door, you're back in the 1940's; you'll half-expect Betty Grable or Clark Gable to plop down on one of the red-cushioned (top and bottom), rounded-back chairs. The guest rooms are furnished in the style and art from those wartime days, complete to the beautiful old wooden radios. You can actually watch small planes take off and land while looking out your window. And at the Airport Diner, you can chow down on American classics while listening to the great bands of the forties.
No. 6 - HOTEL ROANOKE, ROANOKE, VIRGINIA -
Called "The Grand Old Lady," this hotel is unlike any other on this list. It's a place of refined (but not stuffy) Southern gentility, where the waiters still wear white gloves and where people still say "Sir" and "Ma'am." And I love it for that reason. There are grand rotundas, dark-wood paneled walls, Neo-classic passageways, and statues and busts of American (and Southern) heroes. Built in 1882, this Tudor-style building is listed on the National Register of Historic Places. It's just a block from the heart of Roanoke, which can be accessed by an overhead tunnel direct from the hotel. The classic Regency Room restaurant serves a style of cuisine you probably will never find anywhere else - "French-inspired Southern cuisine."
No. 5 - THE PLAZA, NEW YORK, NEW YORK -
The Plaza is New York's regal Grande Dame, sitting at the edge of Central Park, and in the middle of everything that makes Manhattan Island the most exciting piece of real estate in America. More than 25 movies have been filmed here, set amidst the Beaux Arts décor and the understated elegance...among them, Hitchcock's "North By Northwest," "The Way We Were," and the 2013 version of "The Great Gatsby." The elegant Palm Court is one of New York's best restaurants, and a place where Afternoon Tea is taken very seriously. The Rose Club is a stylish place to gather for epicurean cuisine and signature cocktails. The Caudalie Spa is one of New York's best. The Champagne Bar is styled after the Champagne Porch in which New York's movers and shakers gathered when the hotel opened in 1907. And just across the street are the horse-drawn carriages of Central Park.

No. 4 - COEUR D'ALENE RESORT, COEUR D'ALENE, IDAHO -
Imagine a first-class resort sitting at the foot of a lake surrounded by forest and mountains. Imagine that first-class resort also sits at the foot of a picturesque old town in the Idaho Panhandle. And you've got the Coeur D'Alene Resort. Here, superlatives are the rule. In addition to the previous attributes, the resort's location affords incredible hiking, biking, sailing, and kayaking opportunities...and its own sightseeing cruise leaves its docks several times a day, and in the evening for dinner cruises. Coeur D'Alene ("heart of the awl" in French) Resort also has its own float plane, allowing you to take off and land in the water, while flying over some beautiful scenery. The resort also has the world's only floating golf green - right in the middle of the lake - which you access by mahogany boat. There are nine restaurants, both on-site and nearby. The guest rooms are beautiful. And the balconies and the floor-to-ceiling windows offer a view you'll remember forever!

No. 3 - PARK HYATT BEAVER CREEK RESORT & SPA, BEAVER CREEK, COLORADO -
Beaver Creek is quiet class. It's a beautiful town in the Colorado Rockies, with a European village ambience and majestic views everywhere you look. Sitting right in the heart of this village is the Hyatt Beaver Creek, with all the amenities and style of a true world-class hotel. The front of the hotel faces the village, filled with atmospheric shops, galleries, and bistros, and the huge ice rink in the middle of it. The back faces the mountains and ski runs; here you'll find a ton of activities for the family, and fire-pits where people gather for nighttime s'mores and camaraderie. The resort offers ski-in/ski-out access, the sophisticated 8100 Mountainside Bar & Grill (along with four other restaurants and lounges), and the award-winning Allegria spa, 30,000 square feet of "Ahhhhhhhh." It offers, too, the interior design and amenities for which Hyatt is so well-known. And if you stand just outside the front door at 3 in the afternoon, you'll be in perfect position to intercept the local chef who wanders through this storybook village with chocolate chip cookies just out of his oven!

No. 2 - CHENA HOT SPRINGS RESORT, FAIRBANKS, ALASKA -
This being Alaska, even though Chena Hot Springs Resort has a Fairbanks address, it's actually 60 miles from Fairbanks. In another world. A world where the stars not only come out at night, but they envelop a black velvet sky with their fanciful swirls and designs and constellations. Where you can bathe in hot springs even though the surface temperature might be zero. A world where you can visit a museum made of ice. Where the Northern Lights come out to play in spring and fall, filling the night sky with a light show that a thousand lasers couldn't produce. Where you can take a snow-car ride in which your vehicles tracks will be the first ones there. Where you can take an ATV through virgin woods where you may pass moose or lynx or musk oxen or even, if you're lucky, the elusive wolf. Where you can take a ride propelled by a team of sled-dogs. And where you can retire for the evening in front of a warm fire in a classic mountain lodge, and in a cozy room filled with Native Alaskan crafts and artifacts.
Now, here's my pick for my favorite hotel in America...
No. 1 - THE BROADMOOR, COLORADO SPRINGS, COLORADO -
If you think of the classic American resorts, when you say "Broadmoor," you've said it all. This is an Italian pink palace somehow dropped in the middle of the American West, and filled with art and artifacts from the West. And situated in the middle of America's most stunning scenery...the Rocky Mountains. How do you describe a view that stretches from 10,000-foot Cheyenne Mountain on the left to 14,110-foot Pike's Peak on the right, with Italianate buildings with spires and towers arrayed around a scenic lake in the middle? The Broadmoor deals in superlatives. There are sixteen superb restaurants here, and they include the stylish Penrose Room, Colorado's only Five-Star, Five-Diamond restaurant. There are three championship golf courses (stunning views complimentary!). There are three pools, and a swan-filled lake you can navigate by rowboat or paddleboat. There's a world-class spa. There are 25 shops, where you can get anything from a sport coat for dinner at The Penrose Room to Western art for your den. The Broadmoor is blessed with the finest collection of Western Art of any hotel in America, thanks to the fact that its owner is a collector. Lately, the resort has been expanding its lodging options with off-site wilderness lodges such as The Ranch at Emerald Valley and Cloud Camp...and, opening next month, The Broadmoor Fishing Camp. And it's surrounded by authentic Old West towns, and attractions like the U.S. Air Force Academy, the U.S. Olympic Training Center, and the magnificent sandstone monoliths of the Garden of the Gods.
What about your favorite hotels? Are any of them on my list? Do you think they should be on my list? I'd love to hear from you!