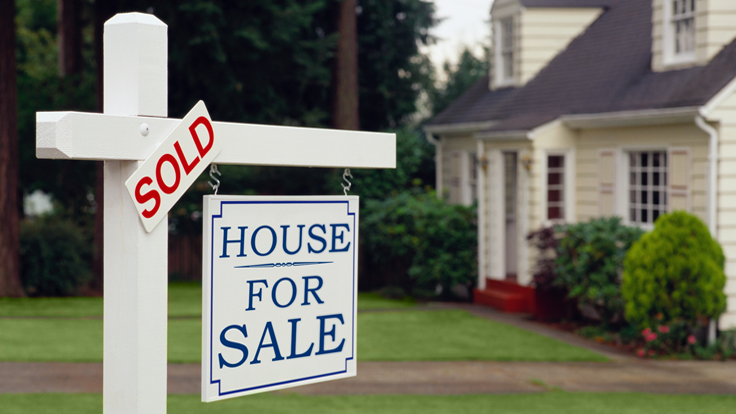 U.S. Home Price Growth Predicted to Slow in 2014
Home price increases in the United States will begin to slow in the next year, but should grow at a 4 percent annualized rate through 2018, according to a new report.
In 2014 rising interest rates and higher prices will "erode affordability" and slow price appreciation to 5.6 percent, according to research firm CoreLogic, using Case-Shiller Home Index data. There will also be a better balance in supply in demand, in part due to an uptick in home construction, the firm predicts.
"Builder confidence, which leads to construction activity, has been soaring, so the pace of new construction is expected to increase more rapidly," CoreLogic Case-Shiller chief economist David Stiff wrote in the report.
Prices rose 10.2 percent in the first quarter of 2013 from a year earlier, according to the CoreLogic Case-Shiller data. (
CoreLogic bought the Case Shiller home index earlier this year
.) From the first quarter of 2013 to the first quarter of 2014, the firm forecasts a 6.5 percent rise in national prices.
"Record levels of affordability, a slowly improving job market, and very small inventories of new and existing homes for sale will continue to drive U.S. home price appreciation during the summer," Mr. Stiff said. "Although a small number of metropolitan areas show year-over-year declines, it is likely that home prices in these cities will turn positive by the end of the year."
Some of the cities that have been hardest hit by the downturn, including Phoenix, Las Vegas and San Francisco, posted gains of more than 20 percent in the last year. But CoreLogic scoffed at the idea that a bubble may be forming.
"Although double-digit gains usually indicate unsustainable appreciation and, possibly, bubbles in some metro areas, there is less need for concern now since home prices remain 26 percent below their peak nationally and are even lower in many metro markets," Dr. Stiff said.