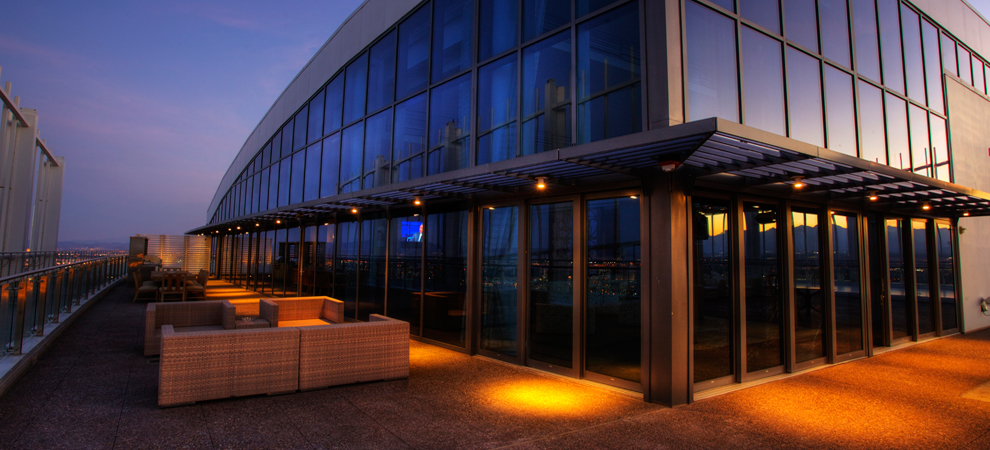 Phil Maloof Lists His Las Vegas Penthouse for $38 Million
Las Vegas business mogul Phil Maloof has engaged Sutton & Chase of Synergy Sotheby's International Realty to market and sell his 59th floor 'Founder's Penthouse'.
Exclusively offered at $38M, this one of a kind, rooftop property takes over the entire 59th floor of Palms Place tower. The expansive area took four years to build and comprises 27,000 sq. ft. of usable indoor and outdoor space.

See related news story: Record-Setting $50 Million Miami Penthouse Under Contract
Custom features of Maloof's penthouse include 7,100 sq. ft. luxury indoor living space, 360 degree unobstructed view of the entire Las Vegas valley, private elevator access, a 20-person Jacuzzi, a helipad, and soaring 30 foot ceilings.
The Founder's Penthouse is a true event space and can host up to 500 people. It has been utilized as the premiere destination venue for the celebrity elite. As a Lifestyle Property, the rooftop penthouse is located at the top of the progressive Palms Place tower with modern conveniences including concierge, valet, restaurants, lounges, an award winning spa, fitness facilities and multiple pools. Ownership privileges of this rooftop penthouse include 24/7 access to VIP amenities, including personal concierge.
The "Sotheby's International Realty Luxury Lifestyle Report" surveyed affluent consumers in the United States, United Kingdom, Brazil and China and found that the majority in all four countries are more likely to purchase a Lifestyle Property now than they were five years ago. Compared to five years ago, a majority of affluent consumers are more confident in the strength of the housing market.
"This research confirms the important role lifestyle plays in the purchase of a property," said co-listing agent Lisa Sutton, VP of SSK Holdings and Realtor at Synergy Sotheby's International Realty. "The luxury consumer is in a unique position to capitalize on a completely custom property, unchallenged and unparalleled by anything else in the western hemisphere."
"There is no question that now is the time for this unit to be placed on the market," said co-listing agent Deven Chase, managing partner of Elite Homes US and Realtor at Synergy Sotheby's International Realty.
"The real estate climate in Las Vegas has significantly improved and the luxury market is currently growing at a pace that we haven't seen in a long time. Our team understands the unique attributes offered through the current state of the industry and are well-positioned to showcase our clients' properties to a global audience of consumers."