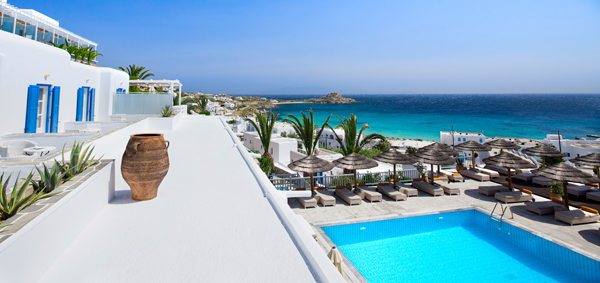 Hotel Investment Activity to Uptick Sooner in the Americas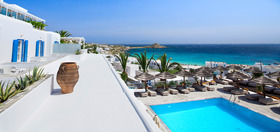 At the Americas Lodging Investment Summit (ALIS) last week in Los Angeles, Jones Lang LaSalle's (JLL) Hotels & Hospitality Group reported five forces which will drive the hotel investment market during the next five years. JLL also predicted global hotel deal volume is projected to remain in line with the most recent three-year average in 2013, but points to signs that an on-going uptick in Americas hotel transactions activity sooner rather than later.
"There will be a significant amount of property coming to market in 2013 from a combination of the de-leveraging occurring as $55 billion of CMBS matures in the next few years and we'll see investors who bought earlier in the cycle want their capital gains and they'll sell," said Arthur Adler, Americas CEO of Jones Lang LaSalle's Hotels & Hospitality Group. "You can't underestimate the composition of hotel ownership over a long period of time as many hotels today are in the hands of traders versus holders."
Investors should watch the following five key forces and their impact on the hotel market:
Boom or bust?: Global deal volume is projected to reach as high as $33 billion this year, in line with the most recent three-year average, and could rise to $50 billion to $70 billion in the medium term. Foreign investors, primarily groups from Asia and the Middle East, have already put $3.2 billion in off-shore capital into hotels in the United States since 2010 and aren't expected to slow down in the coming years.
Hotel transaction level drivers: The United States will account for half the global deal activity as fundamentals remain strong. Improving industry fundamentals, the availability and cost of capital, REIT stock prices, the amount of product on the market and the composition of hotel ownership all have a significant impact on transactions volume and will continue to drive growth.
Cash is king, but debt is on its way back: The formidable return of the CMBS market last year improved pricing and terms for borrowers, while drawing other lenders into the hospitality arena. Debt availability should reach a six-year high as domestic and offshore banks, insurance companies, debt funds and mortgage REITs will augment the increased CMBS lending.
Increasing the value of a hotel: As top-line revenue rebounds, owners will fight to avoid profit erosion and maintain asset value through increased emphasis on more dynamic and efficient revenue management and analytical tools. Increasing competition for traveler loyalty and third-party travel agents will challenge operators and come at a cost. Hotels will need to invest more in digital marketing efforts and leverage the use of online travel agencies as part of a diversified distribution channel strategy.
Let the games begin in Latin America: Economies in Latin America are expected to grow by four percent annually through 2020 and the region's share of global GDP is slated to increase by 25 percent from 2000 to 2020. Economic reforms, growth in income per capita stemming from increased economic decentralization in several key markets and events such as the 2014 FIFA Soccer World Cup and Summer Olympic Games in Brazil will make the region attractive for growth in the lodging sector. Brazil, Mexico, Colombia, Peru and Chile will be at the forefront of the increase.
As operating fundamentals remain strong, hotels should remain a favored asset class globally among lenders, institutional and offshore investors. With debt simultaneously becoming more available and competitively priced, asset values and transaction volume should continue to rise.