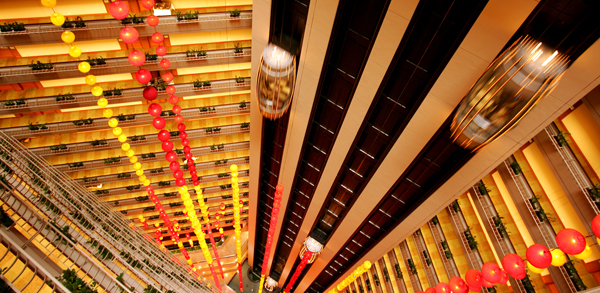 U.S. Hotel Stock Index Dips 7.8% in October
According to STR's latest Baird/STR Hotel Stock Index report, the U.S. hotel industry tracking index reported a 7.8-percent decrease in October to 2,282 and is up 12.7 percent year-to-date 2012. The index ended 2011 at 2,025.
The Baird/STR Hotel Stock Index underperformed in October 2012 compared with the MSCI REIT (RMZ) (-1.0 percent) and the S&P 500 (-2.0 percent) but is outperforming both in YTD 2012. The RMZ is up 10.8 percent YTD 2012 and the S&P is up 12.3 percent.
"Hotel performance during October has been softer compared with previous months, and as third-quarter results come in, investors seem to be proceeding with caution," said Randy Smith, co-founder and chairman of STR. "Although Superstorm Sandy affected many key East Coast markets during the last few days of the month, we are still expecting hotel fundamentals to hold steady during the last few months of 2012 and into 2013."
"Hotel stocks underperformed the entire month, and losses accelerated into month-end as weak third-quarter earnings reports spooked investors," said David Loeb, senior hotel research analyst and managing director at Baird. "The negative impact from the early timing of the Jewish holidays in September was greater than expected, and several management teams cited 'pockets of weakness' emerging in certain markets, which led to disappointing fourth-quarter guidance. Management teams are likely taking a conservative approach given several economic and political headwinds on the horizon as well as expected demand disruption from Hurricane Sandy."