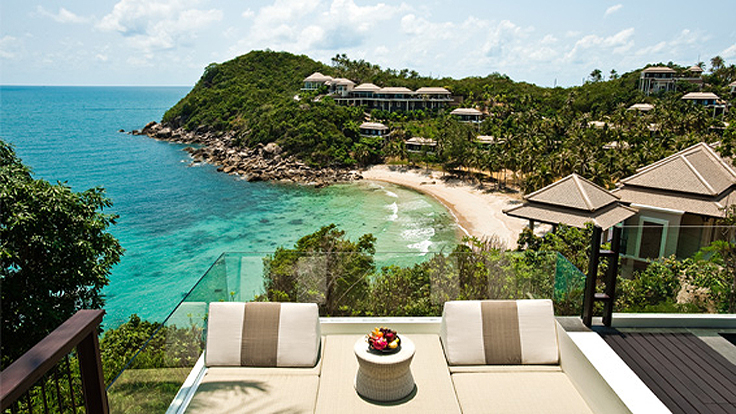 Banyan Tree Reviving Stalled Hotel Projects
Singapore-based luxury resort operator Banyan Tree Holdings Limited plans to expand its footprint in Europe and the Americas and restart projects abandoned following the 2008 financial crisis.
Banyan Tree will revive developments in Spain, Greece and Mexico. It has signed contracts to manage two properties in Spain and plans to continue projects in Greece, chairman and founder Ho Kwon Ping told
Bloomberg
"We actually see Europe and America beginning to recover," Mr. Ho told Bloomberg. "In the last five years, growth was almost 100 percent driven by China...but now, in the last six to nine months, we have seen a lot more interest in the Middle East, in the Americas."
The group is counting on the improvement of the U.S. and euro economies. It also hopes to profit from Europeans heading to Spain, Canary Islands and Greece after recent troubles in Morocco, Tunisia and Egypt, Mr. Ho said.
Banyan Tree's strategy "has always been to head to new locations," Derek Tan, a Singapore-based analyst at DBS Vickers Research, told
Bloomberg
. "It's exciting but unchartered territory for them, but I would prefer they go in very cautiously."
Banyan Tree manages and develops premium hotels, resorts and spas, primarily in Asia Pacific. It has almost 30 resorts and hotels, more than 60 spas and three golf courses, according to the company's website. The group has 17 properties scheduled to open in the next four years, 14 of those in China alone.
The resort operator plans to open a property in Morocco next year, two more in China and one in Kerala in Southern India, in addition to nine properties in China in 2015,
Bloomberg
reports.
"While we continue to want to grow a lot in China we are beginning to refocus back into Europe and the Americas," Mr. Ho said. "Interest is reviving again. People are dusting off old projects, financing is becoming more available."
Video: Banyan Tree Re-Focusing