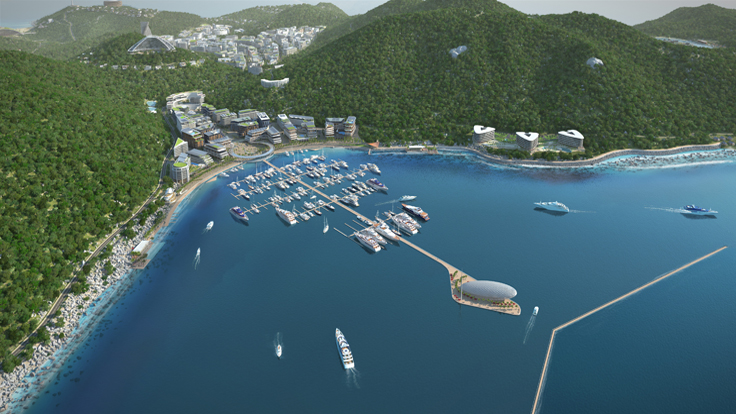 Rockefeller Firm to Support $2.5 Billion Resort Project
Rose Rock Group, a Rockefeller family-backed alternative investment firm, will help develop a $2.5 billion resort development on the south central coast of Vietnam.
The Vung Ro Bay will developed with Vung Ro Petroleum, a Vietnam-based independent petroleum company. It will encompass 200,000 square meters, providing space for schools, healthcare facilities, retail and entertainment complexes, according to a company statement.
Foreign investors are increasingly demonstrating interest in Vietnam's potential as a tourism destination.
"Vietnam's property market has been a bit of a roller coaster," Nicholas Holt, Asia-Pacific research director at Knight Frank LLP in Singapore, told Bloomberg. "We are seeing foreign investors sniffing around for good opportunities and the returns could be potentially very attractive if one holds the view that the market is at the bottom and land prices will start to rise."
The resort project will include several hotels with more than 760 rooms, 4,300 apartments, 100 luxury townhouses, retail shops and 350 marina berths.
The current master plan shows Vung Ro Bay will be developed into three parts: The Marina, The Village and Bai Mon beach, all to be connected by a 2.5 kilometer pedestrian path.
"We are extremely excited to be embarking on this mega project," Kirill Korolev, CEO & General Director, at Vung Ro Petroleum, said in the company statement. "Vietnam is rapidly evolving as a unique destination for investment, residence and tourism. We see this as a country of dynamic and diverse investment opportunity, with an economy that is growing at among the highest rates in the world."
VRP is investing more than $4 billion to develop an oil refinery, petrochemical plant, and seaport in Phu Yen province on Vietnam's south central coast, with construction beginning in the second quarter of 2014, according to the statement.
Rose Rock has a portfolio of developments in China, the company stated.
"We look forward to making this development an outstanding and preferred destination in the Asia Pacific region for visitors and a lifestyle choice for residents," Collin Eckles, president, at Rose Rock Group said in the announcement.