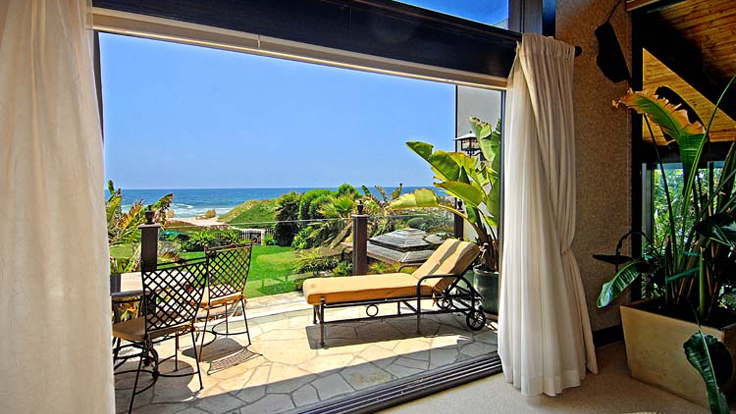 Goldie Hawn and Kurt Russell Finally Sell Malibu Home
Hollywood actors Kurt Russell and Goldie Hawn have finally sold their longtime Malibu beach home for millions less than expected.
The 4,200-square-foot Bali-inspired house sold for $9.5 million after enduring years on the market and various price cuts,
according to the L.A. Times
.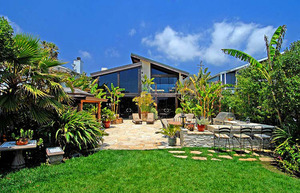 One of Hollywood's best known un-married couples, Ms. Hawn and Mr. Russell rented the property for many summers at a price of $80,000 to $95,000 per month before listing it in July 2011 for $14.75 million. The price dropped to $11.2 million in May 2012 and then to $9.95 million a couple of months later,
according to Real Estalker
.
Built in 1978, the mini-compound was redesigned and renovated in 2005. It has four bedrooms and 4.5 baths, a "sexy media room" and a detached two-room guest house with "meditation room," according to the previous
rental listing
. The home's open kitchen area overlooks the beachfront patio. The home's master suite has floor-to-ceiling windows, stone fireplace and a beachfront balcony.
Ms. Hawn first came to prominence in the 1960s for her role on "Rowan & Martin's Laugh-In." She won an Oscar for her role in "Cactus Flower" and a lead actress nomination for "Private Benjamin." Mr. Russell is known for his roles in "Poseidon," "Stargate" and "Overboard," which also featured Ms. Hawn.