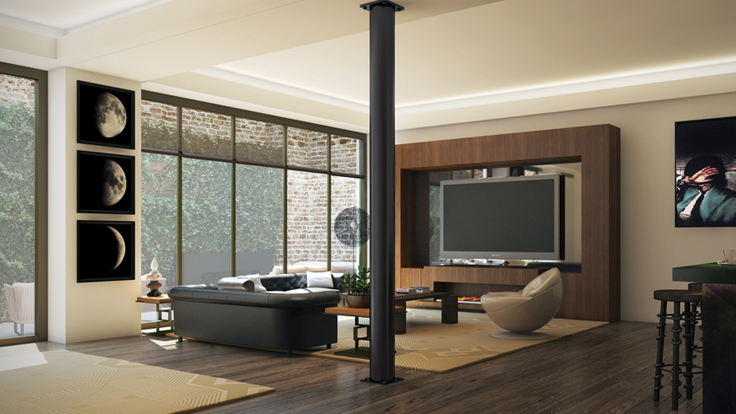 Leo DiCaprio Buys 'Healthy' New York Apartment
Hollywood actor Leonardo DiCaprio has purchased a multi-million dollar apartment in a new wellness-centered building in New York's Greenwich Village, according to media reports.
The actor reportedly spent months searching for a Manhattan apartment before settling on the five-unit building 66 East 11th Street, a residential development which combines "green" practices with health-centric amenities for its residents, the
New York Post
reports.
The specific unit purchased by the actor has not been disclosed. Whichever it is, he is in for a healthy treat.
The building is a conversion from an 1897 dress factory, Curbed reports. Among its health-centered features, units include a Circadian lighting system for optimum light exposure, offering "energizing light" in the morning; ultraviolet lights to help "sterilize airborne elements"; a posture-supportive, floating floor system; and reflexology stone pathways to support the muscular system,
according to the building's website
.
The building's least expensive unit is about 3,700 square feet, with three bedrooms and 2.5 baths, priced at $14.5 million. The most expensive, a four-bedroom, 4.5-bath duplex penthouse includes a 2,200-square-foot rooftop terrace and a $50 million price tag.
"The Great Gatsby" actor is reportedly a big fan of the developer, Delos Living, and has joined its board of advisers, according to the Post. The developers, twin brothers Paul and Peter Scialla, have promised to build 40 homes in Haiti for every Delos unit sold, through the Clinton Foundation. Health guru Deepak Chopra is also on the board.