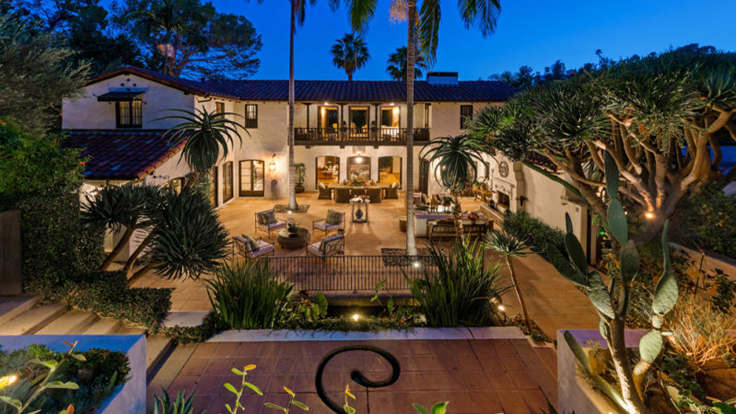 Robert Pattinson Officially Lists L.A. Home
Actor Robert Pattinson has officially listed his Los Feliz home for $6.75 million, after reports he offered the property off the market as a pocket-listing.
Mr. Pattinson purchased the gated Spanish-style home in 2011 for $6.25 million and shared it with "Twilight" co-star Kristen Stewart before the relationship endured a highly-publicized breakup.
Built in 1922, the three-bedroom, 3.5-bath home is one of the first private properties built in the hills above Los Feliz,
according to the listing
.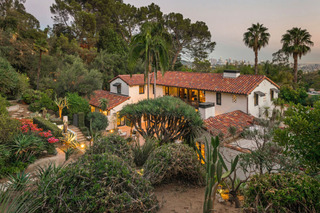 The 4,026-square-foot Colonial features antique tile and stone, arched ceilings and doorways and hand-carved wood ceilings. The home also includes a library/study, den, and two fireplaces.
The 1.5-acre property offers fountains, waterfalls, a swimming pool and "many areas for soulful contemplation," the listing offers - which may or may not have been an important feature for Mr. Pattinson.
With designs by Stiles O. Clements, previous owners include Tim Curry, "The Aviator" cinematographer Robert Richardson and "Legally Blonde" director Robert Luketic,
according to Curbed
.
Mr. Pattinson rose to fame playing the vampire Edward Cullen in the "Twilight" saga. Since the movie series ended in 2012, he has ventured into independent films, starring in "Cosmopolis," "Bel Ami" and the upcoming "Rover."