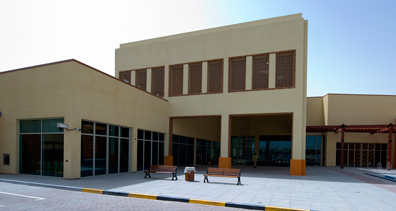 Abu Dhabi's Mixed-Use Gardens Plaza at Al Raha Gardens Opens
Abu Dhabi-based Gardens Plaza, a new shopping and community centre in Al Raha Gardens, has been completed by Aldar Properties and will open to customers on 4th of June.
This is the latest addition to Aldar's growing retail portfolio, Gardens Plaza will offer a range of retail and leisure opportunities to residents of Al Raha Gardens and surrounding communities in Khalifa City and Al Raha Beach.
Located between the Samra and Al Mariyah Communities at the heart of Al Raha Gardens, this community retail centre joins a range of kiosks in three locations through the development that were opened in September 2010.
Gardens Plaza has a Gross Leasable Area (GLA) of 2,300 sqm, and includes a gym, community hall and 85 car parking spaces. It features a range of coffee shops and restaurants including Jones the Grocer, Zyng Asian Grill and the central supermarket - Al Safa supermarket - is nearing completion and will open shortly.
Architecturally, the development blends traditional Arabian and modern themes, with a double height covered entrance area, landscaped courtyard areas and a 2,500sqm outdoor garden and play area with external seating. Gardens Plaza will be open from 9:00am until 10:00 pm, seven days a week.
The full list of tenants for Gardens Plaza: Zyng Asian Grill, Mothercare, Claire's Accessories, Modern National Laundry, Al Safa supermarket, Pace e Luce (Hair & Beauty Salon and Men's Salon), Tip Top Nail Bar, Pets Delight, Boots The Chemist, Grand Optics, Tele Pizza, Jones The Grocer, Subway and Al Ansari Exchange.
Fred Douglas, Director of Leasing at Aldar Properties commented, "We are pleased to announce the opening of our new Gardens Plaza Centre at Al Raha Gardens. It offers convenient retail outlets and locations for the residents of Al Raha Gardens and the surrounding areas of Khalifa City to come together. There is a real demand for community retail concepts that meet the demand of local catchment areas - we are committed to the development of sustainable communities in Abu Dhabi and this is a tangible example of how we are delivering this."
---