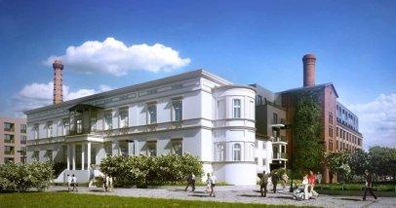 Poland Shows Property Resilience
(KRAKOW, POLAND) -- Louise Reynolds of Property Venture, a United Kingdom-based overseas property specialist firm, advises property investors about the steady growth demonstrated by Poland, despite the recession across the rest of Europe.
"As the only country in the European Union not to go into recession, when all the other countries did," Reynolds said, "Poland represents a safe-haven economy, which is politically stable and has a buoyant property market. So much so, that even China is investing in the country, with the leading firm in printing cylinders, Shanxi Yuncheng Plate Making Group, building premises there."
Low labor costs and proximity to important markets are making Central and Eastern Europe an attractive manufacturing destination and Poland is key to this. In the major cities, English is widely spoken and there is a highly skilled workforce in the main conurbations working in white collar industries like information technology, accountancy and law. Likewise, the building industry is in demand as the country gears up for the UEFA 2012 Football Championships and is building stadia and improving the infrastructure.
Property prices have appreciated in stronger European countries like Poland, whose economic growth stands at 8.1 percent. Continued inward investment and international employers seeking to bring subsidiaries to Poland, recruiting more people in city center and special economic zones, like Krakow and Łodz, creates rising demand for property. Property prices grew by over 8 percent in 2010 at a time when the United Kingdom was barely averaging 1% property price appreciation.
Poland is expecting GDP growth of over 3.5 percent in 2011. Property investors, seeking capital growth and promising rental prospects should think about Poland. Currently a city-centre development in Krakow offering pre-sale prices, offers yields of 8 percent and solid capital growth. Prices start at $104,000 for a 1-bed apartment.
"It is not your traditional second holiday home destination, but makes a great choice for an investment property," Reynolds said. "One of the main city centers such as Warsaw or Krakow, has lots to offer. Krakow, for example, is very popular as a city center break, given all its historic connections and proximity to Auschwitz.
"There is a complex property story within the European continent and within each country. So Europe is not an all, low-growth property zone."
---