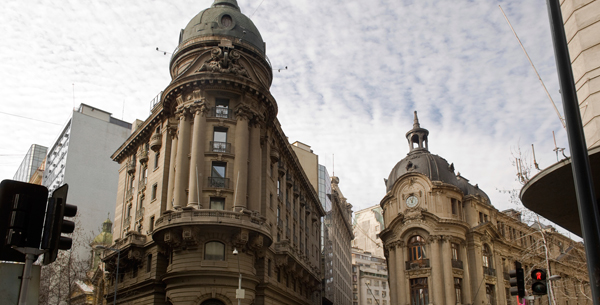 Chilean Retailers Plan Over $7 Billion in Property Investments
In the face of Chile's favorable economic environment, new retail format potential and international opportunities, Chilean retailers have gone on the offensive.
According to an article published in the Chilean business periodical Pulso, key Chilean retailers plan to make $7.143 billion in investments up to 2017. The article reports that the largest investment is planned by Falabella in the amount of nearly $4 billion, which will build the company's already large retail portfolio to 527 stores and 51 malls.
This is followed by the planned investment of Cencosud in the amount of $1.169 billion, projected investment by SMU of $1 billion and investment by Parque Arauco in the amount of $450 million.
Other key retailers Ripley, La Polar and Hites plan investments totaling $350 million, $150 million and $101 million, respectively.
One factor driving the investment strategy is increasing consumer demand due to strong economic growth, available consumer credit and rising consumer confidence. Chile's planned $100 billion in mining sector investments has also created long-term opportunities for large retail formats in cities near mining centers that will likely see sharp economic and population growth and that have low GLA per capita ratios.
Santiago has been marked by increasing larger format saturation levels and, due to a massive increase in car ownership and limited increases in road routes, longer commuting times. Accordingly, smaller formats have become more attractive, particularly in new residential areas that have developed at a distance from central urban districts.
A significant portion of planned investment, however, is destined for urban areas beyond Chile's borders. Chilean retailers are already making inroads in several Latin American countries, such as Argentina, Peru, Brazil and Colombia as they look to bring operational know-how to areas with strong economic growth prospects, lower retail penetration rates, consumer credit growth opportunities and lower operating costs. Ripley, for example, reportedly plans to open 10 stores in Colombia and Falabella is planning to enter Mexico.
Yet another factor driving capital intensive expansion strategies is falling capital costs. The Chilean government placed foreign currency-denominated sovereign bonds at historically low rates in 2012 and this has paved the way for the private sector companies to ramp up international capital raising strategies. Given Chilean retailers' need for large amounts of capital and the large amount of foreign investors seeking to rebalance investment portfolios with exposure to potential higher growth markets, it would not be surprising if a significant portion of Chilean retail expansion plans were financed with foreign funds.
The Chilean stock market has taken an increasingly positive view of retail sector prospects. The Retail Index on the Santiago Stock Exchange is up nearly 15% over the last year and up 7.45% over the last 30 days. However, it is very likely that listed retailer stock prices will experience significant volatility going forward as companies slowly expand operations in multiple environments that have volatile economic growth patterns and significant operating risks.