---
The $5.3 billion Panama Canal expansion is slated for completion in 2015, doubling the canal's capacity. In response, speculative production in the logistics sector has spiked as the country's private sector looks to accommodate an anticipated demand boost for logistics and warehouse space.
There are currently five Industrial/logistics parks (ILP) and seven Free Trade Zones (FTZ) in operation in Panama City and Colon. In the next two years, three more ILPs will be completed, delivering more than 80,000 square meters of additional space, according to a year-end report from Jones Lang LaSalle.
The Canal's expansion will more than double the TEU capacity by allowing the passage of ships almost three times the size of the largest ships that currently pass through the canal.
The report indicated speculative industrial stock is likely to increase by 40 percent in the next few years.
Approximately 60 percent of quality industrial stock is located in the Corredor Sur submarket. This submarket will see the great production of speculative industrial space in 2014-2015, adding almost 160,000 square meters of new space, or approximately 80 percent of total expected production.
"The primary reason for this is that the land near Tocumen International Airport is relatively cheap compared to other parts of Panama City, and the road infrastructure is of higher quality and includes convenient access to Tocumen International Airport," JLL states.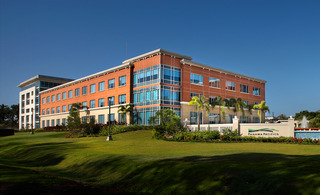 Speculative demand in Panama City is almost exclusively concentrated in one of two submarkets: the Reverted Areas (
Panama Pacífico
) and the Corredor Sur, according to the report.
"The MIT Logistics Park in Colón is considered to be the only speculative ILP park in Colón," JLL states. "It was developed in the early 90s, and its owners have recently decided to nearly double its capacity by 2014."
The majority of the space under construction in Corredor Sur is build-to-suit projects and is expected to be quickly absorbed.
Panama Pacífico increased its total offer by 60 percent in the past two years with more than 80,000 square meters of new speculative space.
"This project has seen very attractive absorption rates in the past," the JLL report authors said in the report. "However, for the time being, the owners have limited additional plans to construct speculative warehouse space in the next few years, opting instead to focus on Build-to-Suit projects and the master-planned other core office and residential developments."
FTZ lot prices range from about $100 per square meter to $600 per square meter and non-FTZ lot prices range from $100 per square meter to $1,200 square meters. This is because non-FTZ lots are located on more expensive land closer to the city center with infrastructure while FTZ lots are further away on more undeveloped land.
Sales prices for quality warehouse space ranges between $800 per square meter and $1,900 per square meter. Rent prices ranges between $6.75 per square meter per month and $9.00 per square meter per month in an ILP and approximately $8.00 per square meter per month in a speculative FTZ. Colón FTZ rents are usually much lower, averaging around $2.00 and $4.00 per square meter per month.
Class A industrial space in Panama is usually absorbed quickly since developers often don't construct new space until there is a committed tenant. In 2014, absorption is expected to increase.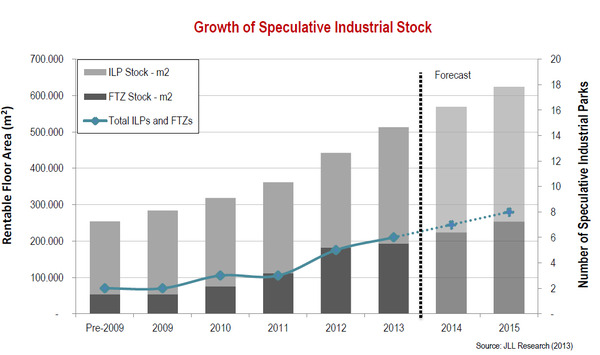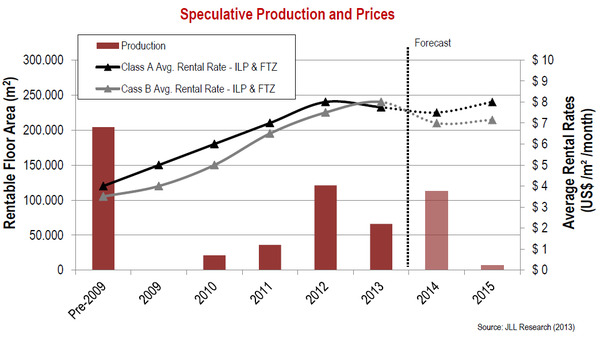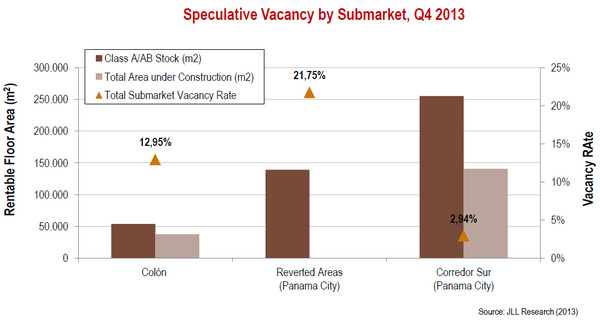 Sign Up Free | The WPJ Weekly Newsletter
Relevant real estate news.
Actionable market intelligence.
Right to your inbox every week.
---
Real Estate Listings Showcase