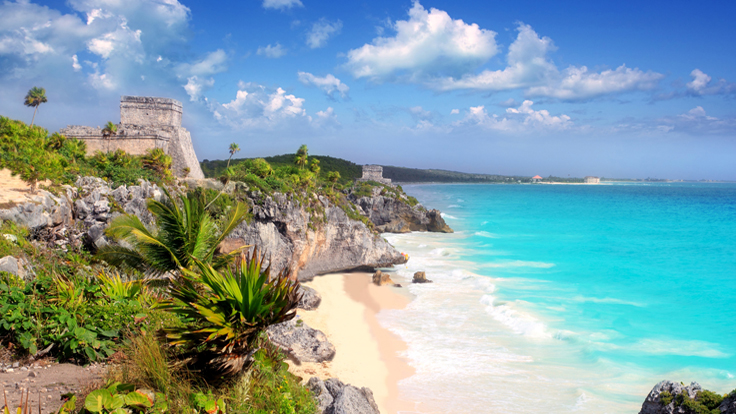 Starwood Expanding in Mexico
Starwood Hotels & Resorts is expanding its Mexico portfolio by 30 percent, emphasizing the country's role in the hotel company's growth strategy for Latin America, the chain announced.
Starwood has eight new hotels in Mexico in the company's development pipeline adding almost 1,100 hotel rooms. Mexico is Starwood's largest Latin American market with 24 hotels totaling 4,800 rooms, representing eight of the company's nine brands, according to an announcement.
"Mexico has been a central part of our strategy in the Americas for many years, and we are pleased to see an upswing in the country as U.S. tourists return and business travel picks up," said Frits van Paasschen, president of Starwood Hotels & Resorts. "We are seeing strong demand for new hotel development across all of our brands and have the largest pipeline we have had in the country since before the global economic crisis."
As economies recover, investor interest is returning to Mexico. With 4,025 hotel rooms currently in the
construction pipeline
, Mexico leads the Dominican Republic and the Bahamas, STR Global recently reported.
Last month, Jones Lang LaSalle predicted an
increase in foreign investor interest
for Mexico's hotels, driven by the development of Fideicomiso de Inversión en Bienes Raíces (FIBRAs), which operate similar to REITs.
Starwood has eight luxury hotels in Mexico and plans to expand its luxury footprint by 50 percent in the next three years to meet increasing demand, the company said.
Hotels under development include W Santa Fe, W Retreat Kanaj Riviera Maya, St. Regis Kanai Riviera Maya and Frida Kahlo Guadalajara.
"Mexico will continue to be a focal point of our expansion strategy in Latin America where we are on track to have 100 hotels in operation and development by the end of 2013," Osvaldo Librizzi , co-president Starwood Hotels & Resorts Americas, said in the announcement.
Starwood will open four specialty-select brand hotels, including two new Aloft hotels in Merida, Guadalajara and two Four Points by Sheraton hotels in Queretaro and Cancun in the next three years.