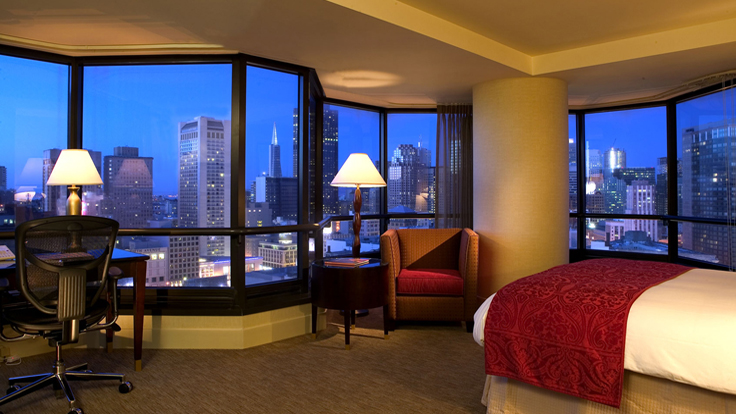 Wyndham Hotels Plans Latin America Expansion
Wyndham Hotel Group plans to dramatically increase the number of its hotels in Latin America in the next five years, focusing on Peru, Brazil, Colombia and Mexico, a top executive tells
World Property Channel
.
"We currently have over 100 properties operating in Latin America, and our goal is to double that number within the next five years," Daniel Del Olmo, senior vice president and managing director, Latin America, told
WPC News
. "Our strategy for the region is focused on the right brand for the right location."
This week the company announced the opening of its first Wyndham Hotels and Resorts branded property in Peru. The 79-room Wyndham Cusco Saqsayhuaman is the fifth Wyndham Hotel Group property in Peru, joining four Ramada hotels.
"There is immense opportunity in Peru, especially in secondary and tertiary markets, where we are looking to launch hotel products such as TRYP by Wyndham, Ramada Encore and Days Inn in the economy and midscale segments that cater to the emerging middle class population," Mr. Del Olmo said.
Wyndham Hotel Group recently commissioned a Jones Lang LaSalle white paper to analyze future development opportunities in four Latin American countries -- Peru, Brazil, Colombia and Mexico -- which represent 75 percent of the region's gross domestic product.
"The research indicates that we should focus our efforts in those markets, which are projected to have a significant gap over the next 10 years in required rooms," Mr. Del Olmo said.
The company plans to place the higher-end brands, like Wyndham Hotels and Resorts and TRYP by Wyndham, in key city locations in the region while growing the midscale and economy brands, like Howard Johnson, Super 8, Days Inn and Ramada in secondary and tertiary cities.
Among other major hotel chains, Starwood Hotels & Resorts has echoed a similar focus on Latin American. Last month,
Starwood announced
a 30 percent portfolio growth in Mexico.
Wyndham opened its first
property in Ecuador
last month and plans to introduce properties in Colombia and Nicaragua in 2014, the company said.

The new Wyndham Cusco Saqsayhuaman features a "premiere lounge and oxygen bar," a skywalk balcony and the "Samay Wasi Inka Spa, which combines ancient Inca healing techniques with modern luxury spa treatments," according to the announcement.
The company's pipeline for Peru includes three signed properties -- two Ramada Encore hotels and the first TRYP by Wyndham, all in Lima.
The hotel group continues to look for development partners in Latin America, Mr. Del Olmo said.
"As the region continues to develop, we welcome opportunities with local partners, real estate and hotel developers and management companies to expand our portfolio in different markets," he said.