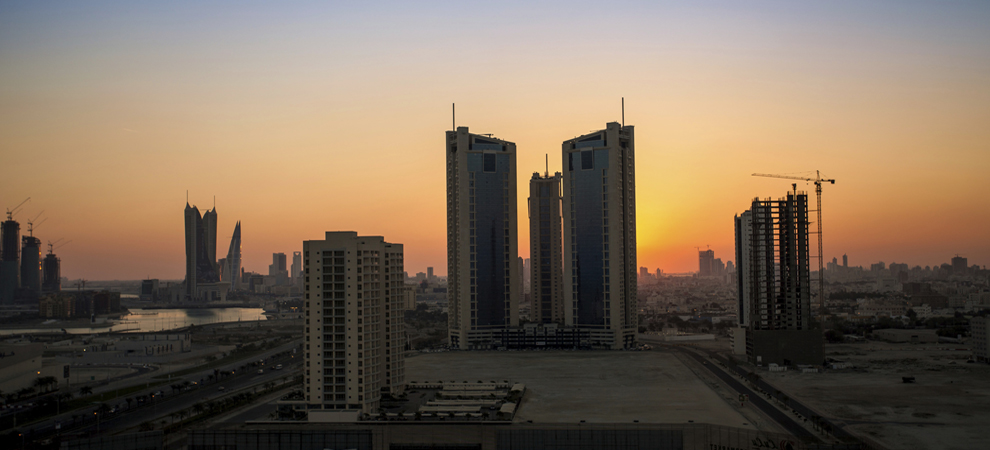 Bahrain's Industrial Sector Primed for Growth
Following the period of unprecedented tensions across the Kingdom of Bahrain, we are finally returning to a sustained period of stability, which has positive ramifications for the kingdom's real estate landscape. While the residential and office markets may be slow to pick up, the government has continued to nurture Bahrain's industrial sector, even through the period of heightened national tensions. The constant support for the sector has resulted in an industrial market that appears to now be self sustaining and quickly garnering the interest of international occupiers. In the long run this rapidly growing sector is expected play a crucial role in the economic rejuvenation of Bahrain.
Bahrain's position at the center of the Arabian Gulf gives distributors easy access to any GCC port. Furthermore, efficient transport links by land and air also enables swift access to the broader Middle East region. Of particular attraction to logistics companies is Bahrain's proximity to Saudi Arabia, the Middle East's largest economy. The island nation of Bahrain is connected to Saudi Arabia's Eastern Province by the 25km long King Fahad Causeway. The King Fahad Causeway averages daily volumes of around 50,000 vehicles and the total number of crossings in 2013 reach over 19m a 12% increase on the previous year.
The industrial sector in Bahrain is primed for a new period of growth over the medium to long term, given the number of projects that have recently come on-line or are nearing completion. Bahrain's current infrastructure facilities are helping drive growth in this sector, particularly the new Khalifa bin Salman Port. This, coupled with the wide ranging incentives offered in Bahrain from 100% freehold ownership to tax-breaks is catalyzing further expansion of the industrial sector.
An increasing number of existing companies are looking to relocate into new and emerging industrial areas and developments. This is a result of not only the dated industrial stock available, but also due to the minor disruptions in locations like Sitra. Many businesses occupying these older premises are conscious of the newly completed space and are keen to relocate to these newer, more accessible locations that benefit from access to the new infrastructure facilities available. This migration has resulted in a supply drought of quality space, which has placed upward pressure on monthly rental values. These have risen to between BD 2.50 psm and BD 4.00 psm during Q1 2014, from BD 2.00 to BD 3.50 in the first quarter of last year.
The ongoing investments into the sector will no doubt continue to bolster Bahrain's position as one of the region's leading industrial centers. As international logistics operators and distributors hone in on the kingdom, further rapid depletion of supply is inevitable, which will no doubt result in further rent escalation.
Steve Morgan is head of the Middle East for Cluttons, the international property consultancy.