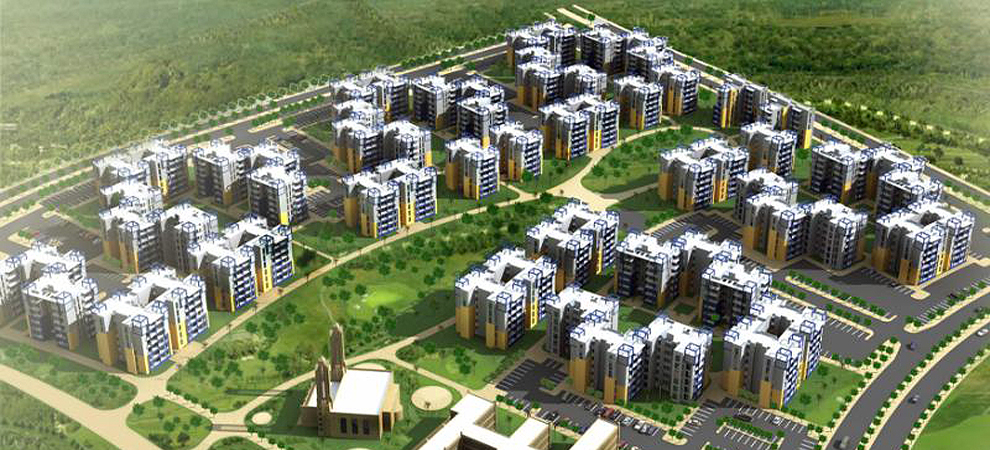 Dubai's Arabtec to Build 1 Million Egyptian Homes
Arabtec Holding has signed a $40 billion deal with Egypt to construct one million middle-income homes in various locations throughout Egypt.
Under the agreement, Arabtec Real Estate, a recently formed subsidiary, will develop one million housing units in thirteen locations, delivered in phases over a span of five years, according to a company announcement.
The value of the overall development is EGP280 billion ($40 billion). The majority of the funding will come from Egyptian and foreign banks, the company said.
The overall land area for the developments -- which will have residential communities with schools, hospitals, parks and places of worship -- covers 160 million square meters, of which 149 million square meters will be in Cairo.
Construction is expected to begin during the third quarter of this year, with the first units delivered in early 2017 and the final ones delivered before 2020.
"We believe the Egyptian economy is poised for a significant rebound, particularly with the current governmental policies geared towards encouraging investment in the property development sector," Hasan Abdullah Ismaik, managing director and CEO of Arabtec Holding, said in the announcement. "The Egyptian market holds high potential, particularly in the affordable housing sector, and we are determined to take advantage of these opportunities by launching a number of projects that will help meet the ever-mounting demand for housing units in Egypt."
Other construction projects for UAE-based Arabtec include the world's tallest building, the Burj Khalifa in Dubai, and Abu Dhabi landmark, the Emirates Palace Hotel.
Last week the company announced it had
won a $282.33 million contract
to build more than 1,500 townhomes from Emaar Properties.