---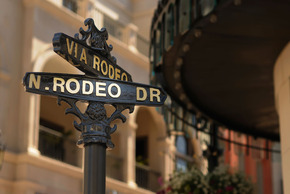 Moody's Investors Service's "Red-Yellow-Green" reports on the US property markets are quarterly score cards for the commercial real estate that serves as collateral for most of the loans in commercial mortgage-backed securities (CMBS). The most recent report, for fourth quarter 2012, uses data from the third quarter of 2012 that was supplied by CBRE Econometric Advisors.
To some degree, these reports, by their nature, are limited because they are based on CMBS collateral, rather than all commercial real estate properties, so it is not surprising that real estate professionals on the ground in some of these markets see their markets through different lenses.
West Palm Beach is a case in point. Moody's fourth quarter Red-Yellow-Green report gave West Palm Beach's retail market a score of yellow 50 (based on a scale of 100, in which 33 and below is in the red category, 34-66 is yellow, and 67 or higher is in the green category). This market was also placed in a group of markets with the lowest overall scores for the retail sector of all of 60 markets covered in the Moody's report.
Neil Merin, chairman of NAI/Merin Hunter Codman, based in West Palm Beach, says that the score does not reflect what he sees. The relatively low score, he says, may be the result of the redevelopment going on at the old Palm Beach Mall, which had 1.3 million square feet. Currently, the 46-year-old mall is being demolished in preparation for the development of a 1 million-square-foot outlet center.
The Palm Beach Mall had been the dominant mall in the region when it first opened, says Merin. The closest regional mall was located roughly 50 miles away, he says. Then, in the late 1980s and early 1990s, several new malls were built, each about 10 miles from the Palm Beach Mall, too many for the market, says Merin.
The Palm Beach Fashion Outlets, which is being built by New England Development, will take the place of the Palm Beach Mall. It will be designed to compete with the Sawgrass Mills Mall, which has a lot of high-end brands, says Merin. Sawgrass Mills Mall is roughly 50 miles to the south.
About 70 to 75 miles to the south of West Palm Beach lies Miami. It was given a retail score of green 86 in the Moody's report, just below San Francisco's green 87 score. San Francisco had the highest overall score of all the retail markets covered in the report.
Miami's retail success can be attributed to the thriving luxury condominium market which has sprung up in recent years and which is mostly bolstered by overseas buyers, says Merin. "More roof tops mean more retail," and more customers, he says. In Miami, many of the shoppers/luxury condominium owners are affluent buyers from Latin America and Europe. "They come here one week a month," says Merin. It is because of wealthy Latin American customers that Dadeland Mall--an upscale, regional mall in Miami-Dade County's Kendall area--has been so successful, he says. "Latin Americans just load up," on all manner of merchandise there, says Merin.
In San Francisco, Matt Kircher, managing partner at Terranomics Retail Services, says that San Francisco's retail real estate market benefits from all of the tech Jobs, and access to a highly-educated workforce that is driving housing and retail. "San Francisco is a very urban, upscale market where many European chains want to be," he says. And it doesn't hurt that companies like Facebook, Linkedin, Google and Apple happen to be located in the Bay area, says Kircher. These companies are the source of excess income which allows people to buy homes and shop," he says. "Our shopping centers are primarily full or have low vacancies, well below the national average," he says.
The Bay area probably has ten shopping centers under construction today, and another nine are lined up for next year, says Kircher. The area is one of the most active in the country for retail real estate, he says. A couple of years ago, roughly six million square feet came on the market when retailers like Circuit City and Borders went out of business, but even so, there were other retailers waiting to take their places, he says.
Sign Up Free | The WPJ Weekly Newsletter
Relevant real estate news.
Actionable market intelligence.
Right to your inbox every week.
---
Real Estate Listings Showcase