---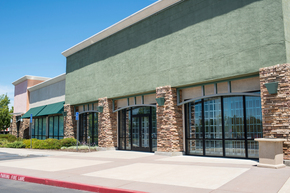 A July report on retail real estate put out by Real Capital Analytics (RCA) notes that sales of retail properties worth $2.5 million or more amounted to just over $2 billion during the month, less than half of June's total and 20% lower than a year earlier. But there were a few deals which made real estate investors take notice.
The largest retail property sale closing in July was the buyout of a partner in a 123,000 square-foot retail condominium at 717 Fifth Avenue in Midtown Manhattan. Jeff Sutton, joint-venture partner with SL Green at the property, had owned 39.08% of the property and SL Green owned 60.92%. After this latest transaction, SL Green has 10.92% and Sutton has 89.08%, according to Ben Carlos Thypin, director of market analysis at RCA. The property was valued at well over $600 million, according to the RCA report.
According to SL Green's website, SL Green acquired an interest in the property in 2006 at a price that valued it at $230 million. During the six years of ownership, the net operating income increased by approximately 2.5 times, because of new leases with retailers Armani and Dolce & Gabbana and the relocation of Escada to new space on 55th Street.
Another large, but quiet, acquisition was in Chicago, not in July, but in the 45 days preceding July 31st. It was the $141.5 million purchase of 206,000 square feet of retail space at the 100-story John Hancock Tower in Chicago. The price per square foot was $688 per square foot and the buyer was an affiliate of Prudential Real Estate Investors; the seller was Deutsche Bank JV NorthStar Realty Finance Corporation.
According to a recent article in the Chicago Sun-Times, the retail space at the 100-story tower features Best Buy on the plaza level and the Signature Room restaurant on the 95th and 96th floors. Prudential borrowed $74.1 million from JP Morgan Chase to finance the purchase.   
But deals like the ones mentioned above were decidedly scarce in July, a month when strip centers had a 36% decline year-over-year, at the same time mall and other kinds of retail properties managed only a slight gain, according to RCA. 
Retail property buyers are quite diverse, according to RCA, which reported that private buyers in the first half of 2012 increased their market share to 38%, up from 34% in 2011. Their total dollar volume of acquisitions rose to $7.1 billion in the first half of 2012, a 25% increase over the average for 2011. This category of buyer has been helped by improved financing conditions, according to RCA. "With 1031 demand still low, the active buyers are generally more opportunistic and average cap rates on their deals are declining at a slow, but consistent rate," said the RCA report.
Public REITs have also been fairly active in 2012, spending $4.5 billion for retail properties in the first half of 2012, 27% ahead of their pace in 2011. "Their share of all acquisitions in the retail sector remains at 21%," according to RCA.
Sign Up Free | The WPJ Weekly Newsletter
Relevant real estate news.
Actionable market intelligence.
Right to your inbox every week.
---
Real Estate Listings Showcase