---
On five acres on Miami's Bal Harbour beach, Argentinian developer Eduardo Costantini's is building a 28-floor glass tower which will be part art installation, part residential development. In addition to the usual amenities, Oceana Bal Harbour, designed by Arquitectonica, will feature two Jeff Koons art pieces worth $14 million.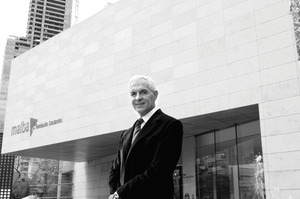 Oceana Bal Harbour is the second project in Miami for Mr. Costantini, after three decades building in Argentina.
"We looked in the city of San Paolo, in New York, and we found a unique site in Miami," Mr. Costantini said in a recent interview with
WPC News
. "We see how Miami is becoming a metropolis."
Once a small part of the Miami business, developers from Argentina are now playing a key role in the market. Several large scale projects backed by Argentina developers are under construction, including some of the most dramatic projects in the Magic City.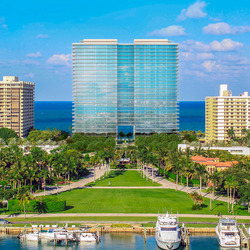 At the same time, Argentinians are buying condos at an unprecedented pace. Buyers from Argentina are now the second largest foreign buying group in Miami, behind Venezuela, according to the Miami Association of Realtors. In some of developer Related Group's projects, Argentinians account for anywhere from 40 to 60 percent of buyers, an executive told a recent conference.
The volume of Argentina investment in Miami, which has been increasing over the last decade, has "accelerated" in recent years, said Alicia Cervera Lamadrid, managing partner of Miami-based Cervera Real Estate.
"After so many years of capital coming over, it starts turning into multi-generational" investment, Ms. Cervera told
WPC News
.
Political turmoil and the rollercoaster economy in Argentina continue to drive investors to look for alternative markets, analysts say. The inflation rate has reached 25 to 35 percent at times and the government has attempted to limit the flow of currency into the country.
About $20 billion a year in capital is flowing out of Argentina, with a large percentage landing in Miami, Jorge Salazar-Carrillo, professor and director of the center of economics research for Florida International University, told
WPC News
.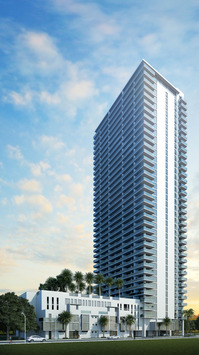 For Argentinian developers, Miami is viewed as a stable environment with a familiar Latin audience of buyers.
"When their [economies] are doing poorly or when there's political strife, it's all about safety," Steven Medwin, managing director for Jones Lang LaSalle South Florida said. "It's about preserving what you have."
Dramatic projects under construction in Miami include a $550 million district in Miami Beach developed by the Faena Group, which helped create the Buenos Aires neighborhood of Puerto Madero. Norman Foster and Rem Koolhaas are among the high-profile architects designing elements of the five-block area, which will include hotels, residences and an arts center.
Not far away, Argentine developers Sergio and Manuel Grosskopf of Château Group are developing their first major U.S. project, Château Beach Residences in Sunny Isles Beach, which will feature 84 condos units with prices starting at $1.5 million.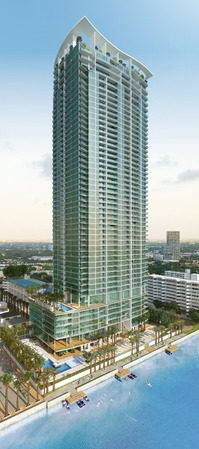 "Miami offers physical, legal and economic security" that isn't guaranteed in Argentina, said Martin Melo, a principal of
Melo Group
, an Argentine developer now based in Miami.
After building 5,000 residential units in Argentina, Melo Group has built more than 2,000 units in Miami, primarily rental apartments in the Edgewater area, north of downtown. The company is working on its 10th residential building in East Edgewater, the 165-unit Bay House, its first luxury condominium project.
"When we arrived 12 years ago this [Edgewater] was an area that had homeless on the streets," Mr. Melo said in a recent interview. "We saw the potential it had and began to accumulate land and develop here."
Political changes in Argentina could revive the domestic market, analysts say. Controversial President Cristina Fernandez de Kirchner is recovering from a brain operation and new monetary policies may promise more security for investors.
But Mr. Costantini doubts any changes will affect the flow of money to Miami, at least in the short term.
"I would love Argentinians to invest more at home than abroad," Mr. Costantini said. "For the moment I don't think that will happen."
Sign Up Free | The WPJ Weekly Newsletter
Relevant real estate news.
Actionable market intelligence.
Right to your inbox every week.
---
Real Estate Listings Showcase