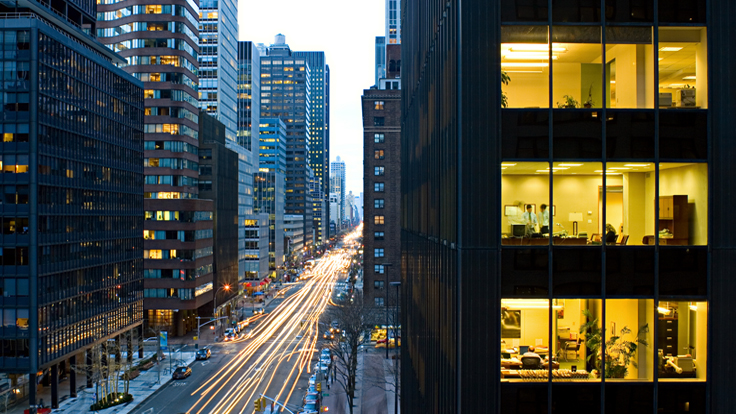 U.S. Office Space Demand Unchanged, Low Job Growth
Office vacancy rates in the U.S. were unchanged during the last quarter of 2013, due to low demand due to mediocre job growth and economic concerns, according to a preliminary report from research firm Reis Inc.
The nation's vacancy rate was 16.9 percent during the fourth quarter, similar to levels recorded over the past three years by Reis.
"With most of the employment growth continuing to come from low-paying, low-skilled jobs that don't utilize office space, demand remains weak," the report said.
The vacancy rate is lower than a post-recession high of 17.6 percent at the end of 2010. However, it is much higher than the 12.5 percent average seen in the third quarter of 2007.
The high vacancy rates is not allowing landlords to increase rents or reduce lease concessions, the report said.
Average rents increased 0.7 percent from the previous quarter. The tightest market was New York, reclaiming the title from Washington D.C., with a vacancy rate of 9.9 percent at the end of the fourth quarter. Washington's vacancy rate was 10.3 percent.
Looking ahead, Reis expects moderate improvement in 2014, noting that office space demand will not increase unless there are more high-wage, high-skill jobs.