---
Homes sales in Southern California remained sluggish in October, as "inventory-starved, lower-cost markets continued to lag far behind 2012 levels," according to an analysis by Dataquick.
The number of sales in Los Angeles, Riverside, San Diego, Ventura, San Bernardino and Orange counties was 5.4 percent higher than September, but down 4.4 percent from a year earlier, the firm found.
For the fourth month in a row, the region's median sale price "more or less moved sideways," though it was still almost 22 percent higher than October of 2012, Dataquick reports. The median price paid for a home or condo was $383,750, up 0.5 percent from September and 21.8 percent higher than October 2012.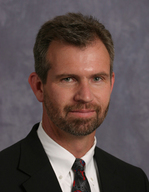 John Walsh
"Our read on the market is that after playing some rapid catch-up, home prices hit a bit of a mid-summer wall," said DataQuick president John Walsh in a statement.
Part of the drop in sales is attributable to higher prices. The number of Southland homes sold below $200,000 last month dropped 39.6 percent year-over-year, while sales below $300,000 fell 32.2 percent.
"Low-end deals have been relatively weak largely because of an inadequate supply of homes for sale," Dataquick reports. "Many owners still can't afford to sell their homes because they owe more than they are worth, and lenders aren't foreclosing on as many properties, further limiting supply."
"Absentee buyers" - primarily investors and second home buyers - bought 26.5 percent of homes in the Southland in October, a significant portion of sales, but down from 28.4 percent a year earlier. Cash purchases accounted for 27.5 percent of sales, down from 32.8 percent a year ago - and far below the record of 36.9 percent in February.
More data points from the report:
In October, the lowest-cost third of the region's housing stock saw a 20.0 percent year-over-year rise in the median price paid per square foot for resale houses. The annual gain was 20.9 percent for the middle third of the market and 20.2 percent for the top, most-expensive third.
Sales activity in the middle and upper price ranges continued to outpace sales in more affordable markets. Last month the number of homes sold from $300,000 through $800,000 - a range that includes many move-up buyers - rose 15.5 percent year-over-year. The number that sold for $500,000 or more jumped 28.5 percent from one year earlier, while $800,000-plus sales rose 32.9 percent.
In October, 32.1 percent of all Southland home sales were for $500,000 or more, down from a revised 33.2 percent of sales the month before and up from 23.7 percent a year earlier.
Foreclosure resales - homes foreclosed on in the prior 12 months - accounted for 6.3 percent of the Southland resale market in October. That was down from a revised 6.4 percent the month before and down from 16.3 percent a year earlier. Last month's foreclosure resale rate was the lowest since it was 5.5 percent in May 2007. In the current cycle, foreclosure resales hit a high of 56.7 percent in February 2009.
Short sales - transactions where the sale price fell short of what was owed on the property - made up an estimated 12.9 percent of Southland resales last month. That was the lowest since October 2008, when it was 12.7 percent. Last month's short sale figure was down from an estimated 13.3 percent the month before and down from 27.2 percent a year earlier.
In October, 6.5 percent of all Southland homes sold on the open market had previously sold in the prior six months. That's up from a flipping rate of 6.1 percent in September and up from 6.0 percent in October 2012. Flipping peaked at 7.0 percent in February this year and had trended lower most months this year until September. (The figures exclude homes resold after being purchased at public foreclosure auction sales on the courthouse steps).
Sign Up Free | The WPJ Weekly Newsletter
Relevant real estate news.
Actionable market intelligence.
Right to your inbox every week.
---
Real Estate Listings Showcase