---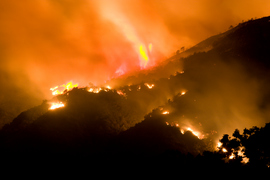 According to CoreLogic's newly released Wildfire Hazard Risk Report, more than 740,000 residences across 13 states in the western U.S. currently at high or very high risk for wildfire damage.
These homes represent a combined total property value estimated at more than $136 billion, and approximately 168,000 of these homes fall into the Very High Risk category alone, with a projected aggregated value of more than $32 billion.
"Over the last two decades, wildfire has been responsible for billions of dollars of property damage. Wildfires dominated news headlines in 2011, and again this summer, they have been responsible for record-setting property destruction across a swath of states spanning the West, from Colorado to Idaho to Washington," said Dr. Howard Botts, vice president and director of database development for CoreLogic Spatial Solutions.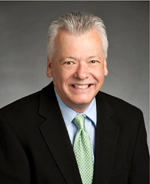 Dr. Howard Botts
"In 2012, we are experiencing a high fuel load of natural vegetation combined with very dry and hot conditions to produce a record wildfire season in terms of the number and size of fires across the U.S. Even so, unlike other natural hazards, such as hurricanes, tornadoes, hail storms and earthquakes, wildfires can be extinguished or redirected through fire suppression efforts. Accurately identifying risk levels, even in areas where wildfire activity has historically been low, is imperative to mitigating the potentially devastating effect of fires to property and on human life."
The 2012 CoreLogic Wildfire Hazard Risk Report examines 13 states in the western U.S. (Arizona, California, Colorado, Idaho, Montana, Nevada, New Mexico, Oklahoma, Oregon, Texas, Utah, Wyoming and Washington), six cities (Los Angeles, Calif; San Diego, Calif; Boulder, Colo; Austin, Texas; Albuquerque, N.M. and Salt Lake City, Utah), and top ZIP Codes at risk within each metro area.
The states most commonly associated with wildfires do contain the most properties at risk - California, Colorado and Texas contain the largest number of properties categorized as Very High Risk, with a combined property value exceeding $20 billion. Adding the homes located in the High Risk category increases the total property value at risk to more than $62 billion.
California contains a total of 49,258 homes at Very High Risk, with another 48,901 and 28,490 in Colorado and Texas, respectively.
Of the six cities analyzed in the report, Los Angeles is home to the most single-family residences exposed to wildfire risk, with more than 29,000 properties in the High or Very High Risk categories. The total value of the homes in those two categories is estimated to be nearly $10 billion, with Malibu at the top of the list of ZIP Code areas with more than $900 million in potential residential property exposure to wildfire risk.
The Wildland Urban Interface (WUI) identifies the intersection of potentially high-risk fire areas and large numbers of homes. The report states that just between the years of 1990 to 2008, there were close to 17 million new homes built in the U.S., of which 10 million (58 percent) were located in the WUI and therefore potentially located near high wildfire risk zones.
"Homes located within a city boundary are not safe from the threat of wildfire destruction. In fact, the unprecedented growth of urban areas over the past 50 years has generally increased the likelihood homes will be damaged by wildfire activity," said Botts. "As residential development has expanded into formerly undeveloped wildlands, the transitional area between the two, known as the Wildfire Urban Interface, has become exceptionally vulnerable to wildfire. Approximately 40 percent of homes in the U.S. are located in that zone, and wind-blown embers are capable of igniting homes located hundreds, or even thousands of feet away from an actual fire."
The report was developed to provide the insurance industry, financial services companies, homeowners and others impacted by wildfire outbreaks with a better understanding of wildfire risk in the U.S. In addition to identifying and providing a property-level risk rating for the total number and value of homes exposed to wildfires, the CoreLogic analysis also assigns a comprehensive numeric risk score ranging from 1-100. The score indicates the level of susceptibility to wildfire that accounts for risk not only within the property itself, but also considers the risk located in close proximity but outside the property boundary. When expanding the view of risk to include the surrounding area, more than 900,000 homes can be assigned the highest Wildfire Risk Score (81-100), representing a combined potential property value of more than $161 billion.
Sign Up Free | The WPJ Weekly Newsletter
Relevant real estate news.
Actionable market intelligence.
Right to your inbox every week.
---
Real Estate Listings Showcase