---
Five years after the economic crash, the timeshare industry posted another year of upbeat sales in 2012, defying naysayers who predicted the business would fade in the wake of the economic crash.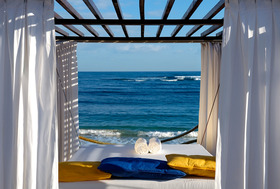 Total timeshare sales increased to $7 billion for 2012, up 7.6 percent from 2011, according to preliminary data from Ernst & Young, presented this week at ARDA World, the annual trade show for the industry. While still far below the $9.7 billion in sales in 2008, industry executives are proudly boasting of the resilience of the shared-ownership market.
"Some of the things we had to give up, we learned we could do without," said Don Harrill, chief executive of Holiday Inn Club Vacations and chairman of the American Resort Development Association. "We had to readjust strategies and maybe lose our egos."
The news from ARDA World wasn't as good for the fractional and destination club industry, which focuses on selling shares in vacation homes. Sales volumes continued to fall, hitting $497 million in 2012, compared to $552 million in 2011, according to data compiled by Ragatz Associates.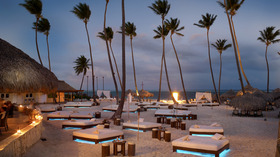 At the peak in 2007, fractionals and clubs--which allow the customer to buy a slice of ownership in a property, instead of a set block of time--generated $2.3 billion in sales.
With the prices for vacation homes depressed around the world, the value proposition to buy a share of a unit is a tougher sell, said Richard Ragatz, president of Ragatz Associates.
"It's been an awful five years," Mr. Ragatz said, emphasizing that he believes the model will take hold when prices for vacation homes rise again.
"I feel there is a lot of pent up demand," he said. "People continue to appreciate the concept."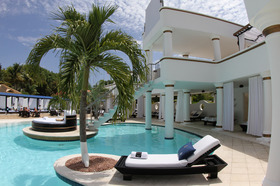 Unlike fractionals and destinations clubs, which tend to be developed by small independent operators, timeshare sales are dominated by the marketing muscle of big brands--including hotel operators Marriott and Wyndham.
In 2012, net originated timeshare sales were consistently up by double digits from the previous year, Chris Folsom, senior manager of Deloitte & Touche, told a session audience. The occupancy rate has held steady at about 76.9 percent, said Ernst & Young's Joe Callender.
The industry is still feeling the effects of the downturn, which saw the business shrink by more than 50 percent in two years.
"We thought we were recession proof," said Howard Nusbaum, chief executive of ARDA. "It was incredibly humbling."
But ARDA leadership emphasized that challenges have made the industry smarter and more responsive to customers. Developers are offering smaller units and lower price points; they've also raised the credit and down payment requirements for buyers, lowering the number of defaults.
Many resort owners have reconfigured their product and focused more on mixed use developments, recognizing different tastes of the customers, Mr. Nusbaum said.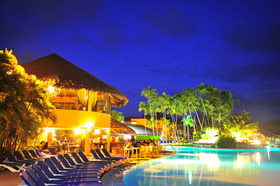 "We got back to the fundamentals of being resort developers," Mr. Nusbaum said.
But the industry is still facing challenges, industry executives acknowledge. Some timeshare sales pitches make customers cringe. And competition for the vacation home audience is increasing.
"It is an industry with an aging population," said Simon Jaworski, senior vice president of the Research Intelligence Group, which tracks the market. "They have to find a way to attract the next generation of timeshare buyer."
Sign Up Free | The WPJ Weekly Newsletter
Relevant real estate news.
Actionable market intelligence.
Right to your inbox every week.
---
Real Estate Listings Showcase