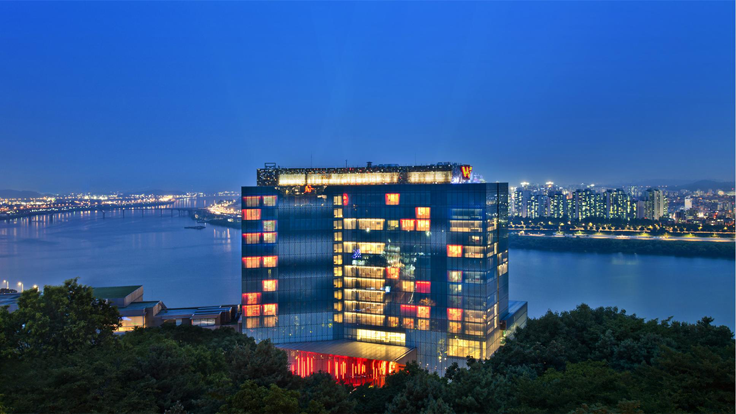 Starwood's 2013 Hotel Agreements Highest Since 2007
Starwood Hotels & Resorts Worldwide signed 152 new hotel agreements in 2013, representing the fourth consecutive year of increased signings and the highest number of new hotel deals signed since 2007.
The total new hotel management and franchise agreements in 2013 increased 16 percent from 2012, the company said in an announcement. The company also signed 75 contract renewals, increasing 34 percent from the previous year.
Starwood opened 74 new hotels in 2013, representing 16,200 rooms in 22 countries, the company said.
"Consistent, sustainable high-quality portfolio growth in both mature and emerging markets led to another strong year of openings, incremental hotel agreements and the highest number of contract renewals in our company's history," Simon Turner, president of Global Development for Starwood Hotels & Resorts Worldwide, Inc., said in the announcement.
Approximately 75 percent of the company's development pipeline and 60 percent of singings in 2013 were in "fast-growing" markets, including Bangladesh, Malaysia, Indonesia, Colombia and Saudi Arabia, the company said.
The remaining 40 percent of Starwood's 2013 signings were in developed markets, with 13 conversions that opened within the year. The company expects conversions will continue to fuel growth in North America, with higher momentum in Asia Pacific, the Middle East and Europe.
The hotel company expects another robust year in 2014, with more hotel openings and deal signings than ever before.
"Globalization continues to spur economic growth, infrastructure development and, for us, footprint expansion," Frits van Paasschen, president of Starwood Hotels & Resorts Worldwide, Inc., said in the announcement. "2014 already looks to be shaping up as a better version of 2013 with a number of key milestones for us, including the opening of our 200th Westin, 200th Four Points by Sheraton, and more Le Méridien hotels in any one year since we acquired the brand in 2005."