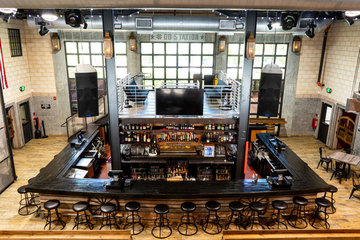 (FORT LAUDERDALE, Fla.)
-- The owner of one of Fort Lauderdale's newest iconic restaurant & bar has selected Fisher Auction Company and local Fort Lauderdale Real Estate Broker Kevin Berman, to handle the sale of
#00 Saloon
, a hotspot in the Himmarshee Arts and Entertainment District of Fort Lauderdale.
Popular with visitors and residents, it's an incredible entertainment venue in the heart of Riverfront Downtown and walking distance to the Broward Performing Arts Center and the Museum of Discovery & Science.
According to Lamar Fisher, President and CEO of Fisher Auction Company, "The future of #00 Saloon is solely in the hands of those doing the bidding for this amazing opportunity." Fisher continues, "This property could go a number of different directions based on what exactly the successful bidder plans to do."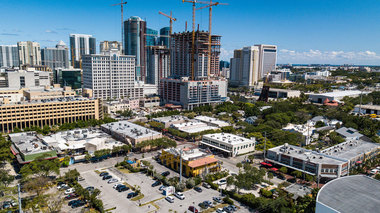 Kevin Berman, Broker Associate with eXp Realty, works closely with alternate disposition companies like Fisher Auction and says, "This auction represents one of the most exciting opportunities in the downtown area. The property is part of one of the most vibrant neighborhoods in Fort Lauderdale with an enormous amount of redevelopment currently underway, and even more in the works"
The property itself,
#00 Saloon
, is situated on prime real estate; boasting a 2-story free standing 11,500 SF building completed in 2018; 6 bars with live entertainment stages; 4 COP liquor license-open till 4:00am; fully equipped kitchen; a 14 space parking lot producing additional income; perpetual easement rights to 100 parking spaces and so much more.
The auction will be held Wednesday, June 5th at 11a.m. onsite at 302 SW 2nd Street, Fort Lauderdale, Florida. Bidders must be prequalified prior to the auction date. For more information and property tours, please visit
www.bankersreo.com