---
According to Cluttons, residential rents across Dubai registered no change during the first quarter of 2018, helping improve the annual rate of change to -3.1%, from -7.7% at the end of last year. This marks the first stable quarter for rents in the emirate in over two years.
Cluttons'
Dubai Spring 2018 Property Market Outlook
reports that while the rental market has shown signs of stabilizing, the growing volume of off-plan investment stock, destined to be made available for rent after handover, is likely to pose challenges in the future. The ability of the rental market to absorb a high volume of new stock will likely be tested over the next three years, it adds.
Murray Strang, Head of Cluttons Dubai ​said: "We expect newly completed rental properties to command the attention of tenants, while older and more secondary property will register rent falls. This flight to quality phenomenon will likely result in the creation of a very distinctive two-tiered market. In the short-term, we expect rents to slip by up to 5-7% over the remainder of 2018."
In the sales market, the first three months of 2018 have shown a decline in average residential values across Dubai, falling by 2.5%. However, more affordable areas such as International City, and Discovery Gardens stood out as bastions of stability in the face of continuing headwinds for the market.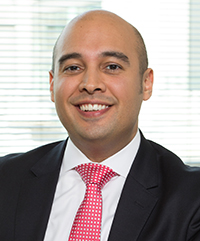 Faisal Durrani
Faisal Durrani, Head of Research at Cluttons, said, "Affordability aside, one of the key factors that has likely contributed to the stability in values in Dubai's more affordable residential areas is the distinct lack of new supply in these markets. We expect demand to remain firmly centered on new homes priced under AED 800 psf as affordability takes centre stage in the market".
Of the 134,000 units we expect to hit the market by the end of 2020, just over a third are expected to be priced under AED 800 psf, underscoring the burgeoning affordability issues that the city is storing up for the future. Even if you factor in some slippage in deliveries of circa 20% to 30%, as has been the case historically, supply will still exceed the projected demand resulting from the organic growth in population, which will see 77,500 households created. While one may argue that supply and demand appear to be well balanced, it's worth remembering that not all new households will purchase a home; many will opt to rent, in keeping with the transient nature of the UAE's residents. Developers appear to be ignoring this critical issue at present; however, the new proposed law around the restriction of off-plan sales until schemes are 50% complete may well be a blessing in disguise."
Cluttons expects the new proposed law to curtail off plan sales activity, which has remained surprisingly resilient, despite a cooling in demand levels for secondary market property over the last three years. "At the end of the day, such rules are designed to protect buyers and preserve, and enhance the city's reputation as an investment hub, especially as new international markets are increasingly being targeted by developers," commented Strang.
Durrani added, "Developers, both large and small will be forced into rethinking their growth strategies and development pipelines are undoubtedly going to be reviewed. We may at last see an abandonment of the 'build it and they will come mentality', with the city seeing more measure, modest and appropriate homes brought to the market that actually matches the underlying demand."
The report highlights the law may move developers to contain construction costs by cutting corners, which would ultimately impact investors' confidence in off plan developments. "While this may clearly be an issue, it does present the government with an opportunity to introduce more substantive building regulations around the quality of construction, with a view to raising the warranty offered on newly completed homes, which currently stands at just one year, compared to other international markets, where it is much higher," added Strang.
Overall, Cluttons expects values to slip by up to 5% or 7% this year and adds that it is quite likely this trend will persist well into 2019, catalyzed by the buoyancy of the supply pipeline, before there is the potential for stability in 2020, once the supply pipeline starts to diminish.
Sign Up Free | The WPJ Weekly Newsletter
Relevant real estate news.
Actionable market intelligence.
Right to your inbox every week.
---
Real Estate Listings Showcase