---
According to international property consultants Cluttons; following a sustained period of economic instability, fuelled by falling oil prices and a general weakening of the global economy, the recent election of Donald Trump as the 45th president of the United States of America is set to cause further uncertainty for the Middle East's real estate market, at least in the short term.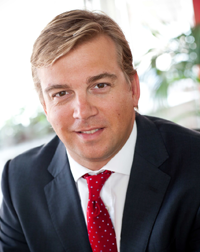 Steven Morgan
Steven Morgan, senior partner at Cluttons said, "While it's still early days, it is important to think about the potential implications on the region's property markets that will be caused by any sudden policy changes made by the incoming president, which affect regional confidence. Although we have witnessed improvements in the price of oil and value of the US dollar, following initial declines directly after the election announcement, we are still cautious of the long-term performance of both following the US presidential inauguration in January next year.
"An uptick in imported inflation as a result of a weaker dollar will put already stretched Middle East household finances, still reeling from the economic fallout of the low oil price environment, under further pressure. Inflation is already rising in the region due to cost containment measures introduced by the region's governments as they work to cushion budgetary shortfalls. Any further contraction in oil prices will also have negative ramifications for the property markets, especially where the oil sector dominates office take up and is responsible for the bulk of new household creation."
From an investment perspective, Cluttons' recent
Middle East Private Capital Survey
revealed London as the top property pick for Middle East High Net Worth Individuals, followed by New York and Singapore, for 2016. Los Angeles was the only other US city to feature in the top 10, coming in eighth place. The survey also revealed that New York has dropped out of the top target locations for 2017; in fact, no US city appeared in the wish lists of Middle East investors for next year.
Dubai overtook London as the most preferred property investment location for 2017, while Toronto emerged, in joint third place with Abu Dhabi, Singapore, Kuala Lumpur and New Delhi. Toronto was the only North American city named as a likely target for next year.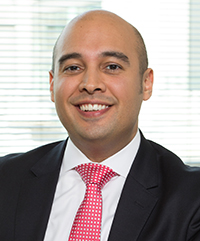 Faisal Durrani
Faisal Durrani, head of research at Cluttons said, "Rising numbers of students from the Gulf travelling to Canada has certainly aided the city's emergence in the minds of the Gulf's wealthy, but it's quite likely that it will serve as a proxy location to New York, while we all wait and watch to see what ramifications, if any, the US election result has on global property investment flows.
"At this early stage, it certainly makes London look like a much safer investment hub for Middle East investors, particularly as this is a market they understand well; however with currencies pegged directly to the dollar, the pull of a London investment may be eroded to an extent, should the dollar slide in the coming weeks and months.
"This may well strengthen the appeal of an investment closer to home, helping markets such as Dubai and more secondary locations like Doha, perhaps, benefit from any temporary recoiling in global property investment appetite.
"Dubai is a market that is well known and well understood and with events like the 2020 World Expo looming on the horizon, the surprise US election results may boost domestic investment activity temporarily, which will be welcome news for the property markets across the region as they currently work their way towards the bottom of their current cycles."
Morgan concluded, "From our standpoint, economic cycles have a habit of fuelling uncertainty and while this year has been particularly volatile, there are clear opportunities for investors. Uncertainty is relative and it's quite clear that it's going to linger so markets like Dubai are likely to benefit from more inward regional investment as investors gravitate to locations on their door step with a proven track-record."
Sign Up Free | The WPJ Weekly Newsletter
Relevant real estate news.
Actionable market intelligence.
Right to your inbox every week.
---
Real Estate Listings Showcase