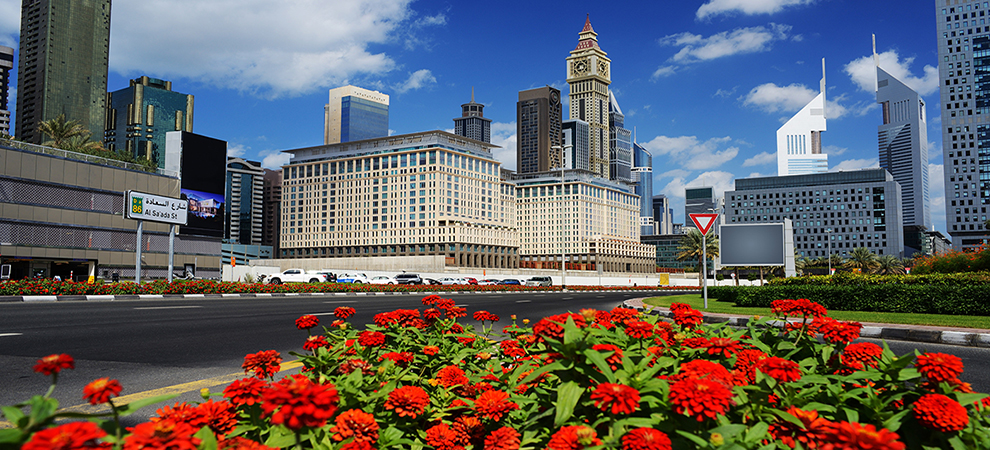 Office Rents Hold Steady in Dubai's Prime Free-Zones
According to Cluttons, office rents in Dubai's prime free zones held firm during the first quarter of 2016, as occupancy levels remained high in core areas such as Dubai International Financial Centre, Dubai Media City and Dubai Knowledge Village.
Cluttons'
Dubai Spring 2016 Commercial Market Outlook
report shows that inquiries for free-zone space from international corporates also remains strong. The bulk of activity is concentrated in the 3,000 sq. ft to 7,000 sq. ft bracket, with 75% of all Cluttons' requirements coming for free-zone space.
Murray Strang, Cluttons' Head of Investment and Agency UAE tells World Property Journal, "We have seen strong pre-leasing activity in further phases of Dubai Design District and One Central and expect that free-zones will remain the key centres of all occupier activity both in the short and long term. It is our view that free-zones can help to transform Dubai into a global commercial hub, with the possibility of Dubai becoming a city-wide free-zone in the future; a move which would help drive the evolution of the office market."
Cluttons' research shows that headline rents in Dubai Economic Department licensed areas and strata ownership dominated markets have registered declines throughout Q1 2016. During the same period, average prime office rents outside of the primary free zones dipped to AED 230 psf, reflecting an 8% decline on Q4 2015 and perhaps more significantly, the first downward adjustment in 18 months. Secondary rents dipped by AED 10 psf to AED 110 psf, while rents for office space in more tertiary locations decreased by AED 5 psf to AED 60 psf over the same period.
With reports of redundancies in some of the city's core business segments, such as finance and banking, Cluttons latest research indicates there is now a growing trickle of space returning to the market, which is further suppressing rental value growth rates as the supply-demand equilibrium moves further out of kilter.
Strang continued, "The vast majority of landlords have been slow to react to the diminishing level of requirements; however, there is a growing minority responding to the evolving conditions. We have noted instances in Business Bay and JLT, where non-strata landlords are beginning to extend rent-free periods to as long as six months for long term leases, including at One JLT where interest has been much stronger than in other stock in the same area."
According to Cluttons' report, in addition to rent reductions of up to 20% in a few extreme cases, landlords in some submarkets have begun to offer contributions to utility bills and fit out costs through gross rents. Some landlords are also accepting shorter lease terms or tenant break clauses and offering to cover tenant's agency fees in some cases in an effort to drive down void periods.
Faisal Durrani, Head of Research at Cluttons said, "The current weakness in some submarkets of Dubai's office market is expected to persist, with further rental declines likely as we move into the summer months. Following a period of relative stability, we are increasingly noting instances of negotiated rent reductions, materializing at the same time as a growing number of lease incentives offered by landlords.
"This is symptomatic of a market entering a tougher period, particularly as more macro-economic factors weigh down on the level of occupier requirements. It is challenging to put an exact figure on the level of rent falls given the wide range of submarkets and individual micro-demand drivers, but falls of up to 10% on average cannot be ruled out this year. In parallel, lease incentives, which still remain the exception, rather than the norm, are something we expect to increase across the market as voids are sustained."