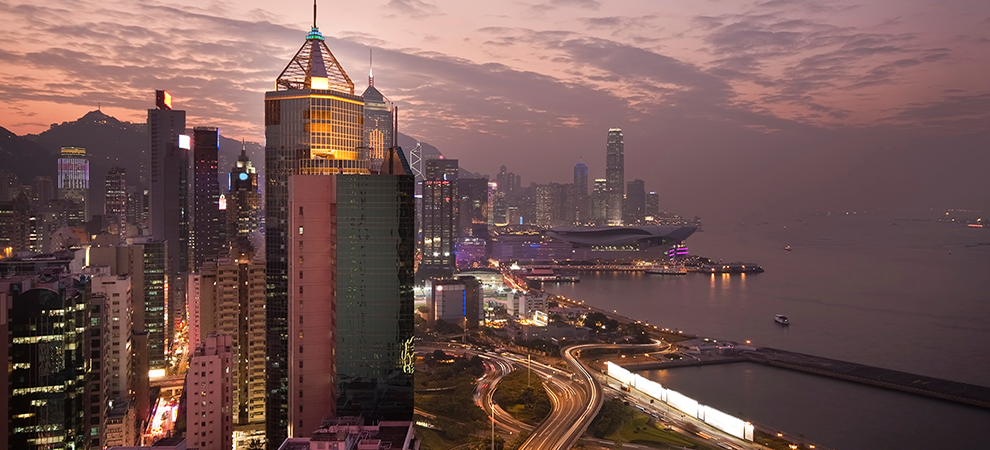 Hong Kong Office Market Still Feeling Negative Impacts of COVID Outbreak
Global real estate consultant JLL's latest Property Market Monitor research is reporting this week that Hong Kong's overall Grade A office rents further contracted in September 2020.

Rents continued to contract across all major office submarkets in Hong Kong as the overall market recorded a 1.3% decrease m-o-m in September after the rents dropped 1.7% in August. Rental decline moderated compared to an average rental decline of over 2% per month in the first half. The improvement was due to COVID-19 appearing to be more contained.

Rental pressure was more pronounced in the traditional core office submarkets on Hong Kong Island, where rents dropped more than 1.5% m-o-m as demand stayed weak and vacancy rates continued to increase.

Overall net absorption amounted to -243,500 square feet as significant amount of space in Central came back to the market from decentralizing tenants. The vacancy rate in Central rose to 6.8% on the back of the office space previously occupied by the Securities and Futures Commission returning to the leasing market after the organization relocated to Hong Kong East.

Limited demand was underpinned by a few flexible space operators taking space to open new centres in Causeway Bay. For instance, Compass Offices has leased an office space with a lettable floor area of 15,700 sq. ft at Lee Garden Two, while Sky Business Centre leased an office space with a gross floor area of 17,000 sq. ft at Times Square. In Central, Sullivan and Cromwell leased an office with a net floor area of 14,000 sq. ft at Alexandra House to relocate out of another Grade A building in Central.

Paul Yien, Senior Director of Markets at JLL in Hong Kong commented, "The overall leasing demand in the office market remains subdued as many companies adopted a wait-and-see attitude. But we saw a number of companies decided to lease new office space to consolidate their offices in different locations and upgrade when the landlords are willing to offer more flexible leasing terms."

In the property investment market, Nelson Wong, Head of Research at JLL in Greater China further reported, "Sales of office properties stayed relatively slow in September with just a handful of strata-titled office floors above HKD 20 million being transacted. Investment activity in the retail market was also subdued last month, particularly in core shopping areas. Investor interest stayed focused on assets in non-shopping areas as the retail market is mainly supported by local consumption. We believe the trend will continue this year."