Political unrest, Coronavirus outbreak still impacting Hong Kong's property markets
International property consultant JLL's latest
Property Market Monitor
is reporting this week that Hong Kong's Central's Grade A office rents fell 2.7% to HKD 102.4 per sq. ft in May 2020 as the vacancy rate reached 5% for the first time since the Global Financial Crisis in 2008.
Overall office rents dropped by 2.2% month-over-month in May 2020. The sharpest decline was recorded in Tsim Sha Tsui and Kowloon East, where vacancies were the highest among the major office submarkets. Figures from JLL's research show, the vacancy rates in Tsim Sha Tsui and Kowloon East grew to 6.5% and 13.7% respectively last month.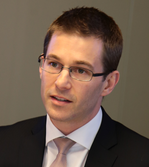 Alex Barnes
Alex Barnes, Head of Markets at JLL in Hong Kong said, "Rising vacancy continued to exert pressure on rents, but the decline was milder than in previous months. Central's Grade A office rents dropped by 2.7% m-o-m in May after it fell 4.5% m-o-m in April,"
"As uncertainties persisted and landlords became more willing to lower their rental expectations, tenants tended to renew their leases in order to save on capital expenditure," he added.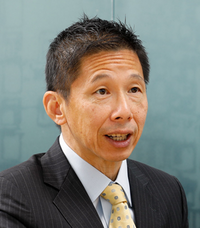 Nelson Wong
Nelson Wong, Head of Research at JLL in Greater China also commented, "In the overall Grade A office market, it recorded a negative net take-up of 196,500 sq. ft in May due to the slowing leasing demand. In Central, the market recorded a negative absorption 115,600 sq. ft, the highest monthly net withdrawal in more than one year."
New lettings were mostly concentrated in premises outside of Central. Two finance firms have leased a total of 18,900 sq. ft at Lee Garden Three in Causeway Bay as they sought for more cost effective options outside the traditional business districts.