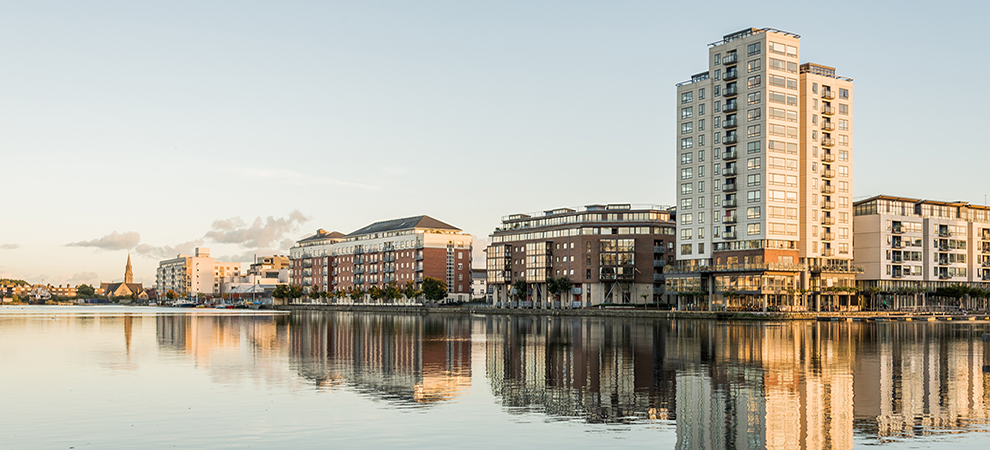 Buyers in Ireland Pay 32 Percent Premium for Sea View Homes
According to Irish property portal Daft.ie, home buyers in Ireland are paying up to 32% more for a property with a sea-view.

The research, conducted by economist Ronan Lyons, analyzed over half a million property listings - both sales and rental - that have been placed over the last decade. By placing these on a 3D model of the country, the researchers were able to calculate the extent of the sea-view enjoyed by the properties and the average increase in value attributed to this.

The analysis also calculated how close each property was to beaches, cliffs and the coast in general.

Homes that are located within a 1km radius of a blue flag beach, command on average, a premium of €6,200, while those within 500 meters of cliffs are on average €7,000 less expensive than similar properties further away.

Ronan Lyons, Economist at Trinity College Dublin & author of The Daft.ie Report said, "It is not surprising that properties close to the sea or with good sea views are worth more than others. But until now, it was impossible to say systematically how much more properties close to the coast may have been worth.

If a considerable premium exists for views, and those views are the largest at the coast, then building up at the coast may be the best way to facilitate supply to meet demand. In the century of the city, the sea may be key."

Martin Clancy from Daft.ie also commented, "These figures demonstrate for the first time the actual value associated with a sea view. The huge size of the data set (over 500,000 property listings) highlights in detail that buyers are willing to pay a premium for not just a sea view but also ease of access to the coast and in particular blue flag beaches."