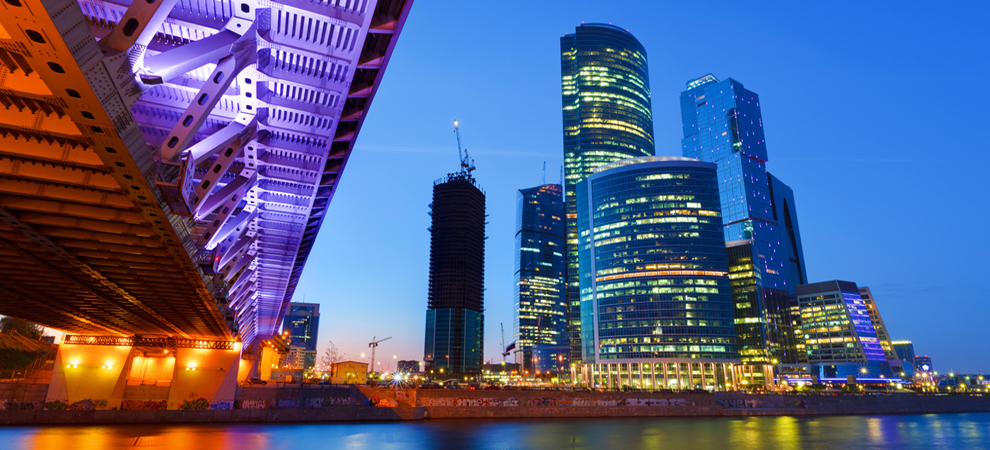 Commercial Real Estate Investment Activity Dips in Russia
According to JLL, Russia's real estate investments reached $728 million in Q1 2018, down 8% Year-over-Year from $792 million invested in Q1 2017.
"Russia real estate market continues to recover, although an element of uncertainty remained. Main positive factors include economic recovery, rouble stabilization and historically low inflation. The financing is getting cheaper on the back of Central Bank rate cuts driving commercial rates down. However, investors have seemingly decided to take a break before the presidential election, which resulted in lower investment volume in Q1. Meanwhile, key market players show their interest in Russian assets, and a number of deals are being negotiated. We expect that these factors will support positive market dynamics during the year," says Olesya Dzuba, Head of Research, JLL, Russia & CIS.
Russia real estate investment volume dynamics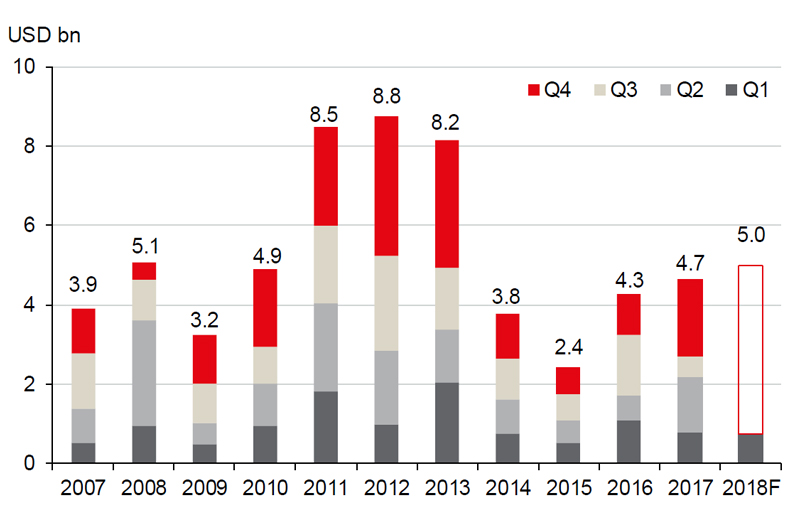 In Q1 2018, the retail sector received the prime investor attention, with 33% of the total volume. The main reason for that was a multi-regional sale of 12 K-Rauta stores to Leroy Merlin. Offices followed, with the 29% share.
St. Petersburg became the most popular investment destination for the first time, with 50% of all deals closed in the city, compared to 22% in the same period last year. In absolute terms, the St. Petersburg investment volume more than doubled YoY, from USD172m to USD361m. The city outperformed Moscow due to Leroy Merlin's purchase of local K-Rauta stores (which accounted for 39% of its volume) and a number of residential deals (37%). The share of Moscow deals declined from 61% in Q1 2017 to 44% in Q1 2018. JLL expects St. Petersburg to maintain a high share in Russia investments throughout the year.
St. Petersburg real estate investment volume dynamics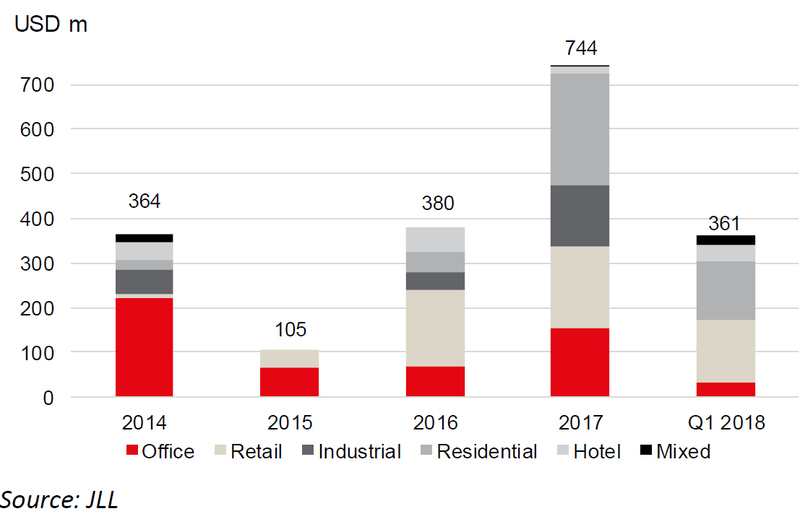 The share of foreign investments increased from 21% in Q1 2017 to 33% in Q1 2018, confirming a consistent interest in Russian assets. JLL anticipates several more deals with foreign capital to close in 2018.
"On the back of owners' readiness to exit projects and reinvest the capital, buyers and sellers are reaching a compromise on the Russian investment market more often. The investor confidence in the Russian market is recovering. The effects of banking sector uncertainty, which made several Russian investors take a pause in their activity, is mitigated by the economic recovery and cheaper bank financing cost," notes Evgeniy Semenov, Head of Capital Markets, JLL, Russia & CIS.
Prime yields compressed by 25 bps in Q1 2018. As benchmarks for the market players, JLL analysts consider Moscow prime yields between 8.75-10.25% for offices and shopping centres and 10.75-12.25% for warehouses; St. Petersburg prime yields at 9.25-11.25% for offices and shopping centres and 11.25-13.25% for warehouses. Following key rate cuts by the Central Bank, the cost of bank financing will continue declining.