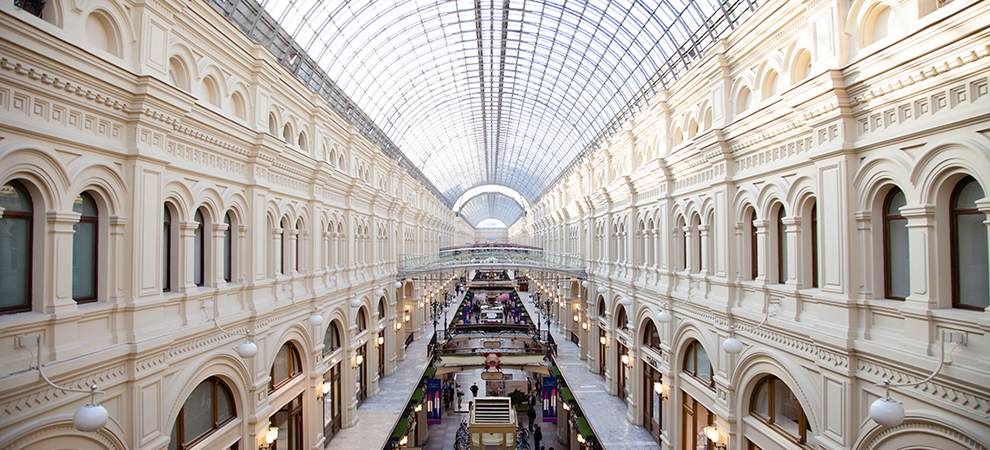 Vacancy Rates Decline on Moscow's Main Retail Corridors
According to JLL, the vacancy rate in main Moscow high-street corridors dropped by 2.8 pp to 10.2% in Q3 2016. Myasnitskaya Street and Patriarshie Prudy stayed at the top, with vacancies at 5.6% and 6.8% respectively. Arbat and Pyatnitskaya streets shared the third place with the vacancy rate at 8.2%.
"This marked the first decline in the vacancy rate in street retail premises since the beginning of 2014," said Ekaterina Andreeva, Retail and Investment Markets Analyst, JLL, Russia & CIS, notes.
Andreeva further commented, "The consumer sector shows signs of improvement, including recovering retail turnover dynamics from the beginning of the year. Although consumer activity remains subdued, some retailers look beyond the current circumstances. We continue to register entries of new brands, including foreign ones, while some existing brands expand their presence. The reconstruction of Moscow central streets has provided another incentive for consumer and has attracted retailers. We expect positive economic changes and urban policy to continue stimulating tenant and retailer interest in main retail corridors."
Significant vacancy reduction was observed on Novy Arbat Street (from 16.2% to 8.5%), Nikolskaya Street (from 25.8% to 15.9%), Bolshaya Dmitrovka (from 23.4% to 14.9%), and on 1st Tverskaya-Yamskaya street (from 14.1% to 9.9%).
"The decrease in vacancy rates is seen among all main Moscow streets. The most impressive dynamics is shown on Novy Arbat, where the indicator has halved to 8.5%. In addition, the average rents on this street have risen from RUB95,000 to RUB100,000 per sq m, while the rents on the other retail corridors remained the same," said Natalia Ozernaya, Deputy Head of Street Retail in Moscow, JLL, Russia & CIS, comments. "It is worth noting that Novy Arbat has always been attractive for tenants. However, still the street reconstruction this summer has stimulated additional retailer interest, primarily from restaurants, cafés and fast food units. The share of the Food & Beverage segment on the street has reached 37% in Q3 2016", concluded Ozernaya.
Restaurants continue to dominate on Moscow high streets, accounting for 31.3% of the tenant structure. In Q3 2016, notable openings in this category are Zakusochnaya Voronezh and Tekhnikum on Bolshaya Dmitrovka, Wine & Crab on Nikolskaya, and Black Star Burger on Novy Arbat. Moscow streets have also seen fashion retailers opened their doors, including French Cristian Louboutin on Bolshaya Dmitrovka and Italian Loro Piana on Tretyakovsky Lane. An adidas Originals flagship store appeared on Kuznetsky Most, where the other sportswear brand Nike intends to open its flagship store next year.
Since the beginning of 2016, rotation on main Moscow retail corridors remains roughly stable, at 8% in Q3. The largest share of new tenants appeared on Kuznetsky Most and Bolshaya Dmitrovka - 21% on each street. As a result, vacancy rates there has declined by 6.2 p.p. and 8.5 p.p. respectively compared to the previous quarter. On Kuznetsky Most, about one-third of new openings has represented fashion retailers, while on Bolshaya Dmitrovka about 70% of newcomers have been Restaurants and Cafés.