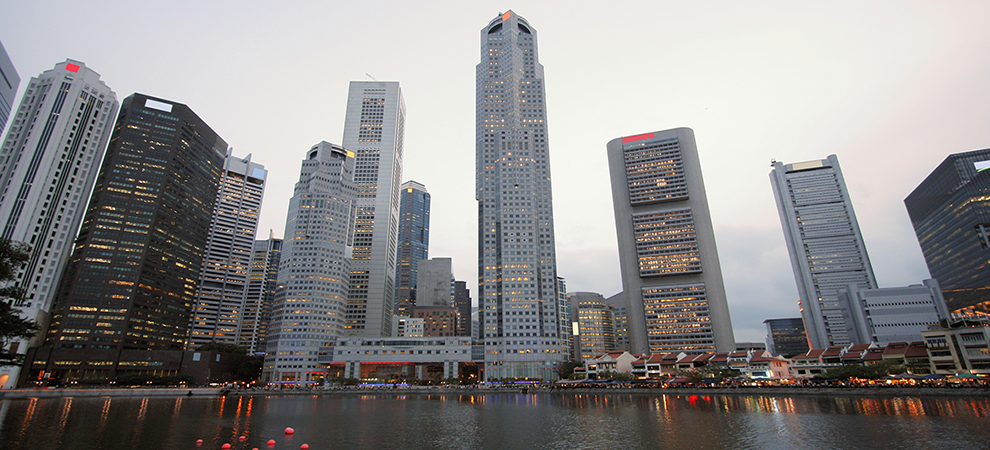 Prime Asia Development Land Index Posts Mixed Results in 2016
Tier-1 Chinese cities see land price premiums driven higher
According to Knight Frank's
Prime Asia Development Land Index for H1 2016
, a newly launched index that derives the price of prime residential (apartment or condominium) and commercial (office) development land in 13 major cities across Asia, saw mixed results in the first half of 2016.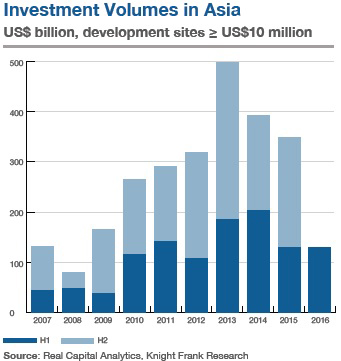 Looking at the most recent tax changes in Indonesia, Nicholas Holt, Asia Pacific Head of Research explains: "If the recently passed tax amnesty scheme in Jakarta succeeds, the repatriation of funds, together with the easing of monetary and macro-prudential policies by raising loan-to-value and financing-to-value ratios for instance, could boost demand for prime residential properties."
Results for Asia H1 2016 Land Index:
H1 2016 saw development land investment volumes in Asia match the level registered in the corresponding period last year.
Prices of residential sites in the region increase at a slower pace of 1.9% in H1 2016, down from 2.8% in the preceding six months. Price growth of office land, however, picked up speed to 2.2% from 1.9%.
With state-owned enterprises purchasing land aggressively, China saw a 6.0% year-on-year increase in volumes.
Cross-border land investment volumes in Asia fell by 11.5% year-on-year.
Tokyo registered the largest increase in the residential index in H1 2016 at 16.8% increase - significantly higher than that of the runner-up Shanghai (9.6%); whilst NCR registered the lowest at -9.9%.
For prime office index, Bengaluru tops the chart at 6.1% increase in H1 2016, whilst Singapore sits at the bottom with 4.4% decrease.