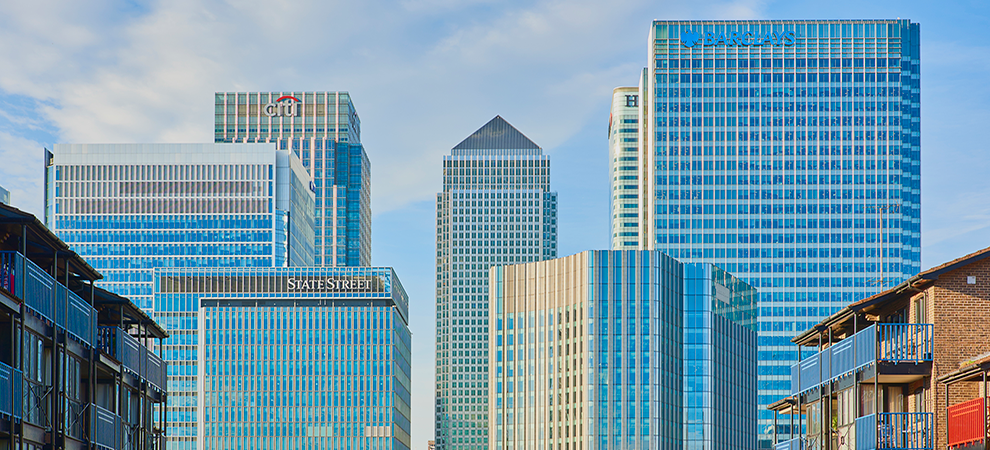 Canary Wharf to Lead London's Office Rental Growth in 2016
International property consultant Knight Frank is reporting this week that Canary Wharf is set to have the strongest Central London office rental growth in 2016 with an increase of 12.8%, followed by Shoreditch at 10% and Midtown at 9.6%.
Affordability is the main driver for rents to increase, along with the development of Crossrail, integrating Canary Wharf with the rest of Central London, and a general shortage of available offices across London. This will push tenants seeking high quality affordable offices eastwards, with Canary Wharf well placed to benefit. Expansion by Technology and Creative firms will contribute to the shift, as they are growing fast and increasingly seeking larger offices.
Shoreditch's increase in office rents will principally be driven by Tech sector expansion. The more mature, established heavy weight tech firms have firmly established a London rival for California's 'Silicon Valley' in the area, which is set to continue to grow over the next twelve months. The tech sector was the largest source of demand for office space in Central London in 2015, for the fifth consecutive year.
Rents in Shoreditch grew by nearly 24% in 2015, nearly double the 12% increase seen in the neighboring City Core (London's traditional financial district). Moreover, at £65.00 per sq ft, rents in Shoreditch have closed the gap on the City Core rents, which stood at £70 per sq ft at the end of Q4 2015. In 2007, Shoreditch rents were £42.50 per sq ft, about a third less than the City Core at £63.50 per sq ft.
Central London vacancy rate levels are at a 14 year low, the lowest since Q1 2001, with the West End at 3.4%, the lowest since 1989.
Dan Gaunt, Head of City Leasing commented, "The gap between rents in traditional core areas and other sub-markets has never been so small. Occupiers are making decisions based on quality of product and amenity, availability of scale, adjacency of workforce and not by postcode."
James Roberts, Chief Economist at Knight Frank also commented,"What has surprised everyone is that Shoreditch office rents have got so close to those of the City Core. Everyone assumed the tech firms could not afford rents that high. However, the more successful start-ups from five or six years ago have matured into larger, established companies with deeper pockets. They now need bigger, modern, high quality offices, and they can afford to pay to get what they want. It's what happened in Silicon Valley; but there the process took decades, in Shoreditch it has happened in a few years."