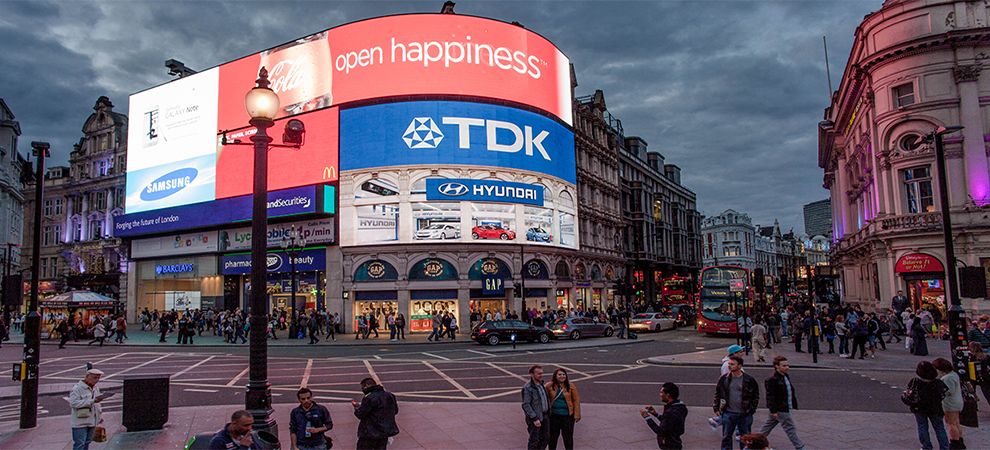 London West End Commercial Property Investment Down 64 Percent in 2018
West End's lack of property inventory slowing market investments
According to global property advisor Knight Frank, £765 million ($1.04 billion USD) of real estate transactions took place in the West End in the first quarter of 2018 compared to £2.13 billion ($2.89b USD) in Q1 2017 -- a 64 percent annual drop.
The number of transactions completed remained broadly stable year-on-year, with 15 in Q1 2018 and 20 in Q1 2017. However the average lot size fell by 56 per cent from £107 million ($145m USD) in Q1 2017 to £51 million ($69m USD) in Q1 2018.
Two large transactions dominated the total turnover, Nan Fung's acquisition of Regents Quarter for £300 million ($406m USD) and Savills IM's acquisition of 30 Broadwick Street on behalf of a Taiwanese investor for £190 million ($257m USD).
Anthony Barnard, Head of West End Capital Markets at Knight Frank commented, "There is still enormous imbalance between available assets and investor demand. There is strong competitive pressure, particularly for good quality assets below £100 million ($135m USD), so as a result we are seeing premium prices being paid for these types of opportunities.
"On the face of it, a fall in capital turnover could be viewed as a sign of the market softening, however, we are still witnessing unprecedented demand from Asian, Middle Eastern and European capital together with the re-emergence of the UK buyers.
"The imbalance between the £46.2 billion ($64.6b USD) of capital looking to be deployed in London, identified in our recent investor survey, and the limited availability of stock, is particularly pronounced in the lot size range below £100 million ($135m USD) where multiple bids are still being received and prices are being achieved in excess of the original asking price. Values are, in many instances, higher than those being achieved this time last year.
"I do not foresee a number of significant assets coming to the market this side of the summer so I anticipate that competition will remain fierce for well-let assets."