---
According to an annual automated vehicle survey just released by AAA, concerns about self-driving cars are significantly higher than last year. The survey reveals 68% of drivers are afraid of riding in a self-driving vehicle. That's up from 55% in 2022, and the largest annual increase since 2020.
"We did not expect such a dramatic shift in consumer concerns from previous years," said Mark Jenkins, Public Relations Manager for AAA - The Auto Club Group. "Though it isn't entirely surprising, given the number of high-profile crashes that have recently occurred from over-reliance on current vehicle technologies."
Dispelling Confusion Around Automated Vehicles
Even with advancements made in recent years, these findings suggest the need to dispel confusion around automated vehicles. AAA's survey found that nearly one in ten drivers believe they can buy a vehicle that drives itself while they sleep. That is not true.
While this perception could stem from social media videos of drivers apparently misusing driver assistance technology, our survey shows that the names manufacturers have given their vehicle systems are confusing consumers. AAA found that 22% of Americans expect driver support systems, with names like Autopilot, ProPILOT, or Pilot Assist, to have the ability to drive the car by itself without any supervision, indicating a gap in consumer understanding.
"Most new vehicles are equipped with some level of advanced driver assistance technology, which can enhance the safety of motorists if used properly," Jenkins continued. "However, it's important to clarify that there are currently no vehicles available for purchase that allow someone to fully disengage from the task of driving."
What are Advanced Driver Assistance Systems (ADAS)?
Consumers are not entirely opposed to advanced vehicle technology. In fact, six in ten U.S. drivers would "definitely" or "probably" want these systems in their next car purchase.
Examples of ADAS include blind spot warning, adaptive cruise control and automatic emergency braking. Check out AAA's, Clearing the Confusion, which provides naming and descriptions of ADAS in a consistent, easy-to-understand manner.
Active driving assistance (ADA) combines the tasks of braking, accelerating, and steering through a combined use of adaptive cruise control and lane keeping assistance. ADA is classified as Level 2 automation - the highest level of vehicle automation available for purchase by the public. This technology is not meant to replace the driver. Recent AAA research has found inconsistencies with ADA performance, reinforcing the need for a driver to remain fully engaged.
What is a fully self-driving vehicle?
A vehicle capable of operating without human involvement. A human driver is not required to control the vehicle at any time, nor required to be present in the vehicle while moving. These vehicles are not available for purchase by consumers and are classified as Level 5 automation as defined by the Society of Automotive Engineers.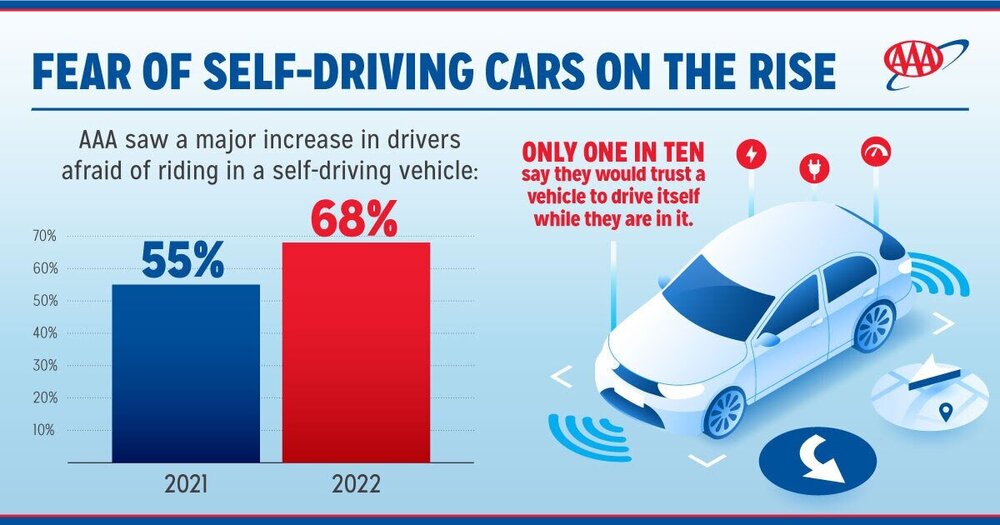 Sign Up Free | The WPJ Weekly Newsletter
Relevant real estate news.
Actionable market intelligence.
Right to your inbox every week.
---
Real Estate Listings Showcase