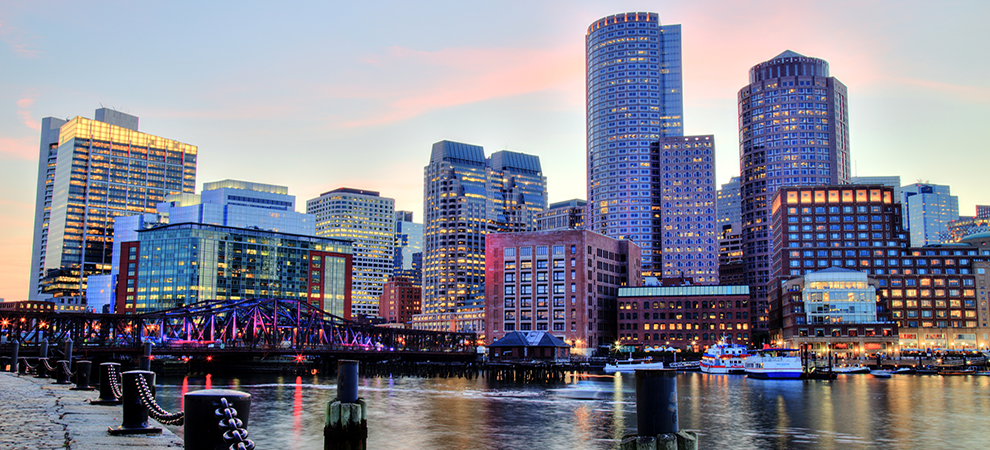 Boston Office Market Regains Footing in Q2
According to a new report from Transwestern, the Greater Boston office market -- which had a slow start to the year -- closed the second quarter in positive territory.
The market had 12.7 percent vacancy on 209,000 square feet of positive absorption, while the average asking lease rate increased 55 cents to $42.50 per square foot, a new high since 2002.
"It's a very good thing to see the market pick up quarter-over-quarter, but we'll be more interested to look at the results over the course of a year or even longer," said Northeast Research Director Chase Bourdelaise. "That frame of reference provides a more accurate view of the market and puts the relatively slow first quarter into better perspective. We anticipate the positive results to continue, based on the construction pipeline and a few large leases likely to commence soon."
Boston Q2, 2016 office market highlights include:
At 12.7 percent, the market-wide vacancy rate has remained under 13 percent for seven consecutive quarters.
Vacancy in Boston's Central Business District rose by 0.6 percentage points to 9.7 percent, while Class A asking lease rates held steady at $54.49 per square foot.
Average Class A asking lease rates in the Seaport District hit the highest recorded level at $57.44 per square foot.
In Cambridge, 37,000 square feet of positive absorption pushed vacancy down to 3.2 percent.
Class A average asking lease rates in Cambridge are $62.94 per square foot and hit the low $80s in East Cambridge, while the 2 million-square-foot Mid Cambridge market has only 3,000 square feet of office vacancy.
In the suburbs, vacancy and average asking lease rates remained steady at 13 percent and $30.80 per square foot along Route 128 and 21.8 percent and $21.26 per square foot along Interstate 495.
The 1.6 million square feet under construction in Route 128 West is the highest amount in that market since 1998.